Osom Skip Bin Hire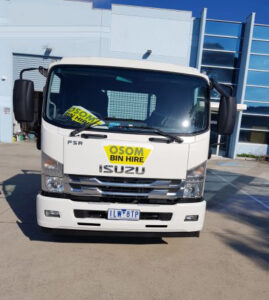 offers high quality, reliable & efficient skip hire and waste management solutions to our customers across Preston and surrounding suburbs. No matter what the type of waste you would like managed, we have got you covered. From concrete, the tree remains and masonry rubbish to commercial and industrial waste, we can provide practical advice and help you with solving all of your waste disposal problems.
Skip sizes:
Our skip bins for hire come in a wide range of sizes to suit your specific needs. The skip bin sizes we offer are as follows:
2m³ Skip Bin
3m³ Skip Bin
4m³ Skip Bin
6m³ Skip Bin
8m³ Skip Bin
9m³ Skip Bin
If you find it difficult to decide upon the right skip bin for your project, you can use our skip size guide to choose the most appropriate one for you.
Skip Bins for Domestic Purposes:
If you have a large volume of domestic wastes to be disposed of in an eco-friendly manner, our mini skip bins could be the right choice. These mini bins are designed to remove different types of domestic wastes, including garden waste, garage waste, house waste and electrical waste in an organised manner.
Skip Bins for Commercial Wastes:
Whether you are relocating offices or have industrial wastes to be disposed of, we can deliver the skip bins at your doorstep. Regardless of what type of industry you are in or which type of industrial waste you need clearing, we provide the best waste management solution, ensuring that your business gets back to a clean state quickly.
Skip Bins for Builders:
Our builders' skips provide a convenient and affordable way to dispose of the construction wastes without any hassle. These are most suited to a wide range of construction projects such as home renovation, kitchen & bathroom refurbishments.
Committed to offering you the best service, we schedule the waste collection at the most convenient time for you. For rubbish bins hire and waste management plan, call 1300 778 096 and get in touch with our friendly team today!