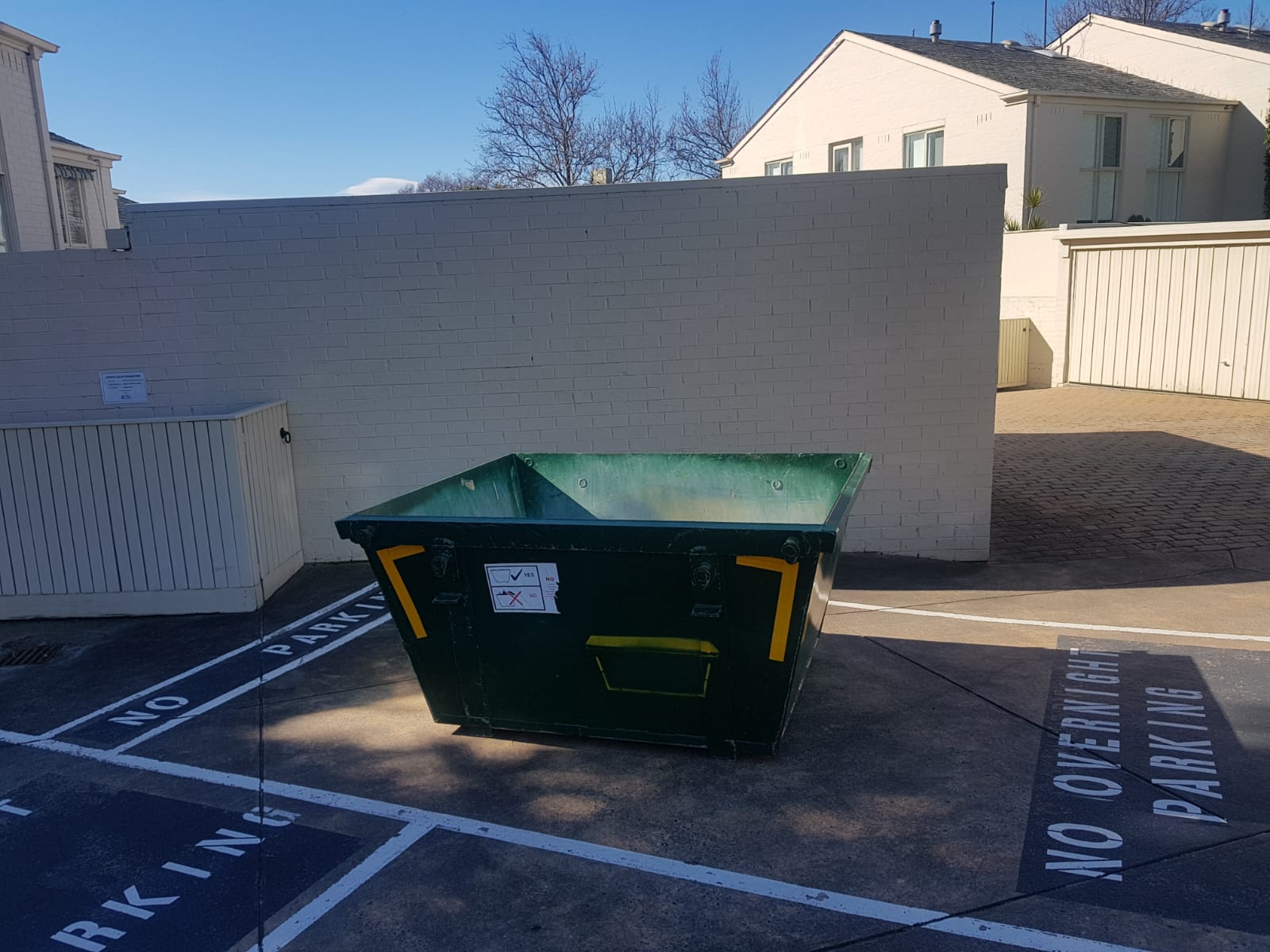 Osom Skip Bin Hire has been providing waste management services and cheap skip bins for hire to the homeowners, landlords, tenants, property managers, restaurants, schools, hospitals and much more across Campbellfield and the surrounding suburbs. We have skips in various sizes that give you the flexibility of using it for different purposes such as spring cleanup, office clean, landscaping, move-out cleaning and small construction projects.
Skip Bin Sizes Campbellfield:
As already mentioned we stock and supply skip bins in a wide range of sizes ranging from 2m³ mini skip bins to 10m³ large skip bins. Our skips are made of sturdy materials and are designed to withstand heavy loads. Our skips roughly take up the size of a typical parking bay and their compactness makes them ideal for areas where trucks are restricted. Our skip bin sizes include
2m³ Skip Bin
3m³ Skip Bin
4m³ Skip Bin
6m³ Skip Bin
8m³ Skip Bin
9m³ Skip Bin
10m³ Skip Bin
Unique Skip Hire System:
At Osom Skip Bin Hire, we will save yourself the effort, money and time by providing reliable rubbish bin hire services. Our unique skip hire system take the hassle of renting a waste disposal unit that incurs hidden costs and delays. We will drop your skip at your doorstep and will collect it back once filled. Our waste management team will sort out and salvage the rubbish for reuse, ensuring that only a little amount of waste goes into the landfill.
Various Uses Of Skip Bins:
Waste and heavy materials during renovation can be stored.
Unwanted items such as old appliances, toys and clothes can be sorted out during spring cleanup.
Get rid of waste materials when you are moving to a different home.
Garden wastes such as fallen leaves, twigs, soil and old garden furniture can easily be disposed of.
Building materials such as cement, rods, gravels, sand and demolition waste can be carried to the construction site.
If you want to dispose of the waste materials in an organised manner, call 1300 778 096 and book your skip bin today.