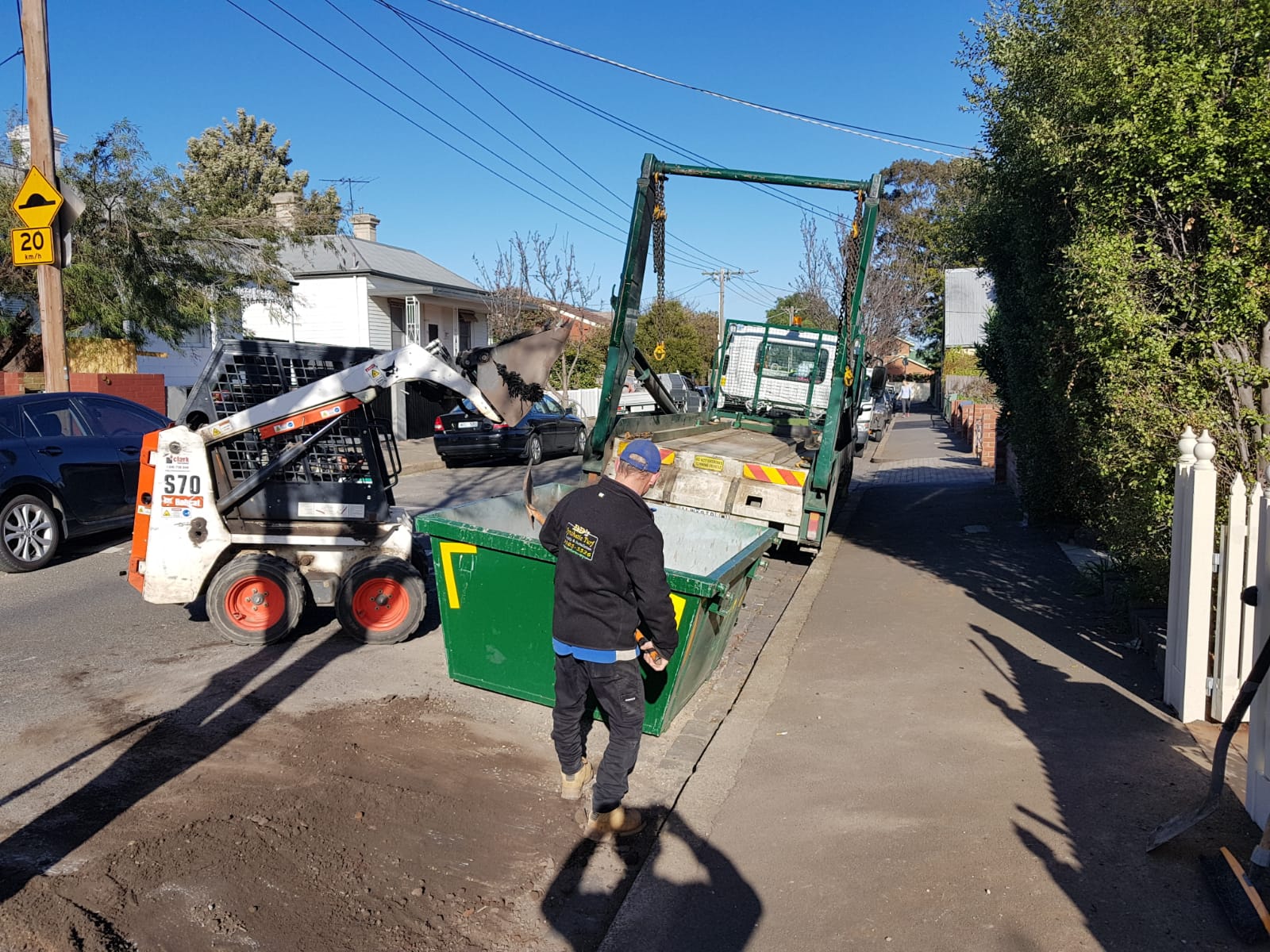 Disposing of waste is indeed a tiring procedure. Most of us have the habit of keeping it aside to dispose of it later. Here at Osom Bin Hire, we provide skip bins for hire to our customers across Craigieburn and help them get rid of waste without any fuss. Whether you need a skip for moving in or out of home clean-up, garden or garage clear out or a renovation project, we have skip bins that can best meet your needs.
From mini skip bins to huge ones, we have got bins in almost all the sizes. If you find it difficult to estimate the correct volume of the waste, you can seek assistance from our professionals who will help you choose the right skip bin sizes. Once the skip is filled in, we will come to your place, collect it and transport the rubbish to the disposal depot. Without a doubt, our rubbish bin hire services save you the efforts and time spent in setting out the waste.
What Sets Us Apart?
• We have built a great reputation over the years through our reliable service and great customer support.
• Our speedy delivery means that you can have the skip bins delivered at your doorstep on the same day.
• Our professionals will make an effort to dispose of the waste in an eco-friendly way.
• Our products are of premium quality and skip hire prices are really economical.
• We are fully compliant and meet the exacting environmental regulations.
• We not only serve residential customers but also work with businesses and provide reliable waste management solutions.
• We also make arrangements for regular collections of the waste from your property.
Simple, Affordable & Flexible Skip Bin Hire:
Our skip bin is a perfect solution to dispose of the waste in an efficient, eco-friendly manner. Our rental rates are flat and upfront, meaning that you will know the total cost beforehand.  Moreover, you have the option of extending your rental period and enjoy the flexibility to complete the project as per your own schedule.
Which Bin Is Right For Your Project?
Before finalising the skip size for your project, you must spare some time to estimate the amount of waste that would be generated. Also take the type of waste into account as it will help you determine the exact skip size for your project. You can also seek the help of our support team to guide you choosing the most appropriate bin size.
Steps Involved In Ordering A Skip From Us:
It takes only a few simple steps to order a skip from us. Make sure you provide us with basic details such as your name, contact information, email, skip bin size, type of waste, delivery date and place. Based on the details offered, we will offer you a no-obligation quote. If you accept our offer, we will deliver the skip bins at your requested date and time.
Features That Influence The Skip Bin Hire Price:
Size of the skip you are looking for.
Type of waste generated by your DIY project.
Rental period
Delivery location
Quantity of waste materials you want to eliminate.
Advantages Of Hiring A Skip From Osom Skip Bin Hire:
Your junk disposal job can be streamlined.
You will have the right place to put unwanted items.
You can get the job done without any hassle.
You don't have to break the bank.
You can dump in all kinds of residential and commercial waste.
You can carry out your DIY project at your own pace.
Our Skip Bins Are Available For The Following Purposes:
Spring cleanup
Garden landscaping
Property renovation
Office cleanout
Factory cleanout
Garage cleanout
Construction site
Much more
How to Identify the Right Skip Bin?
If you are ordering skip bin for the first time, it is quite natural to understand the types of skip bin and the different sizes that you need. In such situations, you can call our support staff that will walk you through the skip bin hiring process.
Can Skip Bins help free up space?
Yes. It removes the great number of unwanted junks that have been occupying your space. Our skip bins come in various sizes, so, you can throw what you no longer use and free up space for some other purpose.
If you have any special requirement, you can share with us so that we can give you a precise quote.
What Are The Types Of Skips Available At Osom Skip Bin Hire?
We stock and supply three types of skip bins, and they are as follows:
Residential skip bins – for household clean up and small DIY projects.
Commercial skip bins – to dispose of waste generated by businesses.
Builder skip bins – for roofing jobs, demolition projects and concrete debris removal.
Are Skip Bins Useful For House Moving?
Moving your house is a great way to get rid of old furniture and other items efficiently. From decluttering to arranging, you may have plenty of wastes to be thrown away. Our skip bins come in various sizes where you can choose the one that depends on your requirements and choose the one that works for you.
Can Skip Hire Companies Recycle?
Yes. At Osom Bin Hire, we not only deliver skip bins, but we also recycle 80% of the waste material by categorising them according to their nature. As a result, a very less percentage of waste ends up in landfills, benefiting the environment. It also decreases the amount of toxins released.
Are Skip Bins Worth Hiring?
Yes. Skip bins are cost-effective and they greatly help in managing your waste disposal needs efficiently. On top of all, you can save your time and money and don't have to haul away the bins. Once the bin is filled, we will take the bin and segregate them and recycle them.
Can Skip Bins Be Used For General Wastes?
Our collections of skip bins are suitable for most light domestic or commercial waste; you can also dump green waste into it. We have the skip bins that you're looking for.
Can Commercial Outlets Hire Skip Bins?
Yes. They can. We have a wide range of skip bins with sizes available to accommodate your various waste disposal needs. If you're a busy commercial facility and want to dump the waste properly, make sure to hire skip bins from Osom Bin Hire. You can easily get rid of the commercial wastes responsibly & make the ambience clean and pleasant for the customers & visitors.
If you are looking for a bin to dispose of the waste, take a look at the range of skip bin sizes we offer. Our team works with you to identify the right bin that best fits your job. Call our team at 1300 778 096 and let us make the waste management process hassle-free.