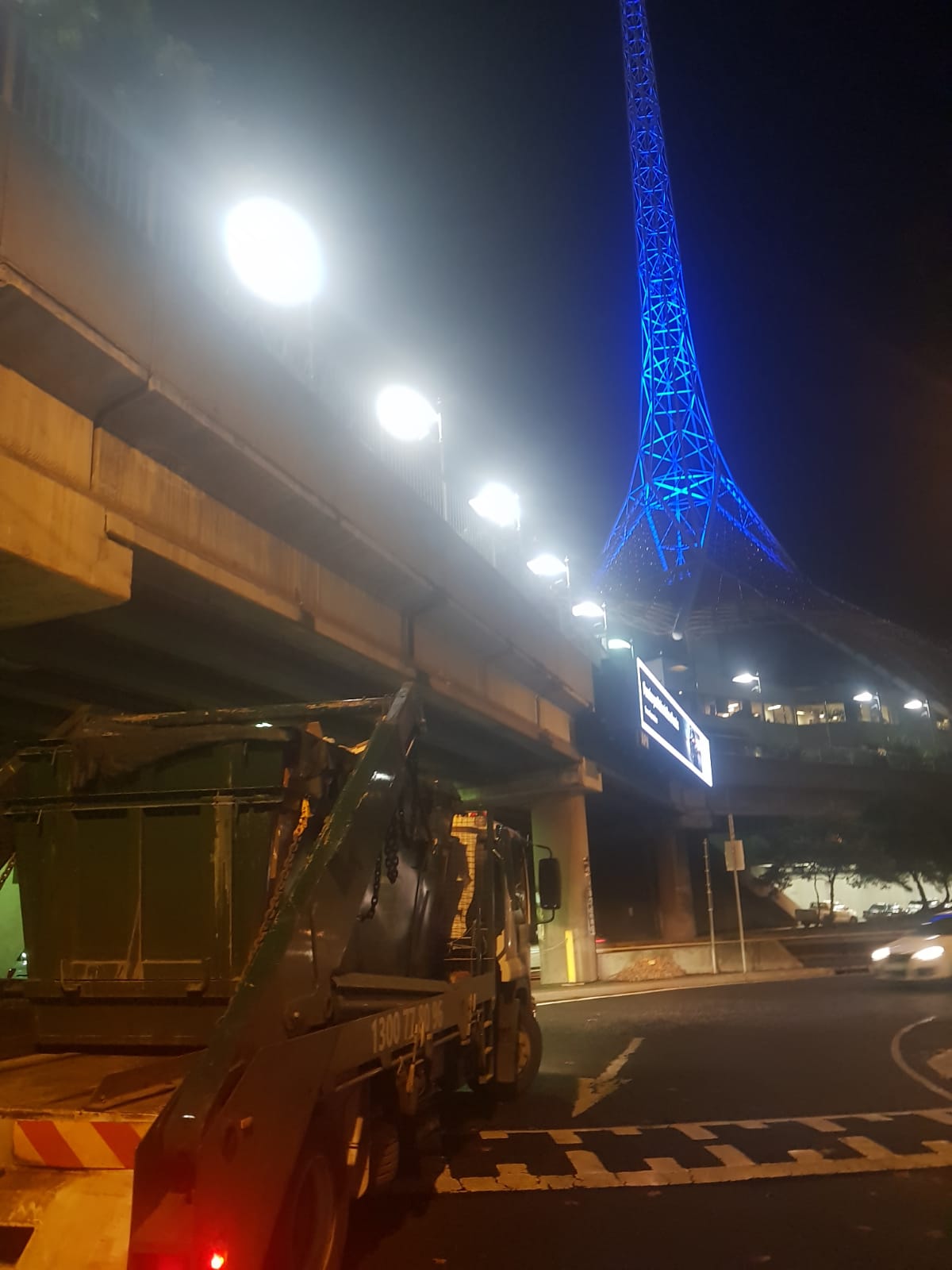 Are you looking for a professional skip hire company serving Coburg or surrounding suburb? Then, look no further than Osom Skip Bin Hire that offers everything from skip bins hire to waste management solution at the lowest prices. We are industry experts and regularly supply skips to residential, commercial and industrial customers across Melbourne. We have got exceptional reputation from our customers for delivering bin hire and waste disposal service at highly competitive rates.
Skip Bin Sizes Coburg
Whether you need a large skip or mini skip bin hire, we can supply the one that best suits your waste disposal needs. If you are unsure what size would be suitable, we can offer unbiased advice on the skip size that you may require. We will take you through various options available and help you find the right skips for your work. Our skip bin sizes include
2m³ Skip Bin
3m³ Skip Bin
4m³ Skip Bin
6m³ Skip Bin
8m³ Skip Bin
9m³ Skip Bin
10m³ Skip Bin
Domestic Bins Coburg
With a range of bin sizes to choose from, we can provide the skip that can accommodate your household and garden waste. Whether you are preparing for a landscape, clearing out the shed or doing a bit of remodeling, we can supply the right rubbish bin hire so that you can dispose of your domestic waste without any hassle.
Commercial Bins Coburg
Every business has unique rubbish removal requirements. The amount of waste generated varies from one business to another. At Osom Bin Hire, we take time to understand the unique needs of your business and help you identify the most cost-efficient waste management solution.
Let's Make Skip Bin Hire Affordable And Convenient For You
At Osom Skip Bin Hire, we understand the financial and time commitment that comes along with skip bin hire in Coburg. That is why our team strives to make the hiring process as affordable and convenient as possible for you. We will take considerable time to make sure that you are getting an ideal skip for your project and provide a support team that answers any question you have before, during and after you hire a skip from us.
Skip Bin Hire Prices
At Osom Skip Bin Hire, we provide estimate to our customers after analysing a few factors. They include
Size of the skip
Quantity of debris
Type of waste
Rental period
Location
To know the exact skip bin rental cost, you can contact our team and ask for a free quote.
What Makes Us Your Prominent Choice
Well, there are several reasons that make it worthwhile to hire a skip from us.
Free, no-obligation quote provided to our clients.
Upfront pricing, with no hidden prices guaranteed.
Same day skip bin delivery available
Flexible hire period & affordable pricing assured
What Purposes Does Our Skip Bin Serve?
Construction Projects
General debris generated from household cleaning
Commercial and office waste
Concrete waste generated from demolition project
Yard waste produced from landscaping
Much More
Which Bin Is Right For Your Project?
Before deciding upon the skip size for your DIY project, you should spend considerable time to estimate the amount of waste that would be generated. Also you should consider the type of waste into account so that you will be able to determine the exact skip size for your project. Still, if you are not sure about the right skip size, why not seek the help from our support team?
We Are Extremely Competitive!
At Osom Skip Bin Hire, we attempt to make waste disposal extremely affordable for our customers. That's why we brought you low cost skip bins for hire throughout Coburg. Our skip bin hire prices are extremely affordable so that you can get rid of the waste at your pocket-friendly prices.
Common Uses of Our Skip Bins
Our skip bins are useful in numerous ways such as removal of general household wastes including unwanted items such as furniture, appliances, toys and clothes while cleaning up and disposing of construction wastes during renovation.
Doing Spring Cleaning? Hire Skip Bins From Us
During spring cleaning, you tend to collect a considerable amount of waste. It is during the cleaning, you will find lots of unwanted items such as toys, old televisions, books, broken furniture, and clothes. To safely remove, hire a skip bin from Osom Bin hire to dispose. It also helps you to properly sort, which items should be thrown away.
Different Uses Of Our Skip Bins:
Spring cleanup
Garden landscaping
Property renovation
Office cleanout
Factory cleanout
Garage cleanout
Construction site
Much more
Doing Fall Cleaning? Hire our Skip Bins
As the leaves fall in during this season and making the windows and garden areas messier, having a fall cleanup will keep your garden in shape, and also keep the pests at bay. By simply hiring our skip bins, you can confidently get your garden decluttered in hours and make it appealing.
Are Skip Bins Affordable?
Yes. At Osom Skip Bin Hire, we offer skip bins at an affordable rate. Also, by hiring our skip bins is cost-effective where you can save some money and your time. Whether it's for house cleaning or cleaning a large construction site, we have the right skip bins to suit your need.
How To Make The Most Of Your Skip Bins?
When you hire a skip bin, always ensure to throw only the wastes that are recommended for the skip bin. To make this easier, you can categorise the rubbish according to their type and hire skips. So, you can reduce the amount of rubbish you generate and cut down the possibility of rubbish settling in the landfill.
Keep Your Indoors Clean This Season!
Is your carpet old and weary? Or having a lot of unused items that you don't use? This season calls for you to clean up the house, dust the rugs, cobwebs and make sure it is completely dust-free. Our skip bins help to reduce the amount of waste that is being sent to landfills.
Are Skip Bins Expensive to Hire?
No. At Osom Bin hire, we offer cheap skip bin hire for customers across Coburg and its nearby areas. You can book skip bins online through our website or call us on 1300 778 096 to get a free estimate. We assure you that we'll drop a skip bin at your doorstep and haul them away once it is filled. Also, our rates are cheap and transparent, and there won't be any hidden charges.
Not only we just supply the skip bins for hire, but also assist you with every step of the waste removal process. From collecting waste to recycling, we handle everything in a professional manner, leaving our customers with complete peace of mind. If you would like to take advantage of our waste management and skip hire services, we encourage you to call 1300 778 096 and get in touch with us today!