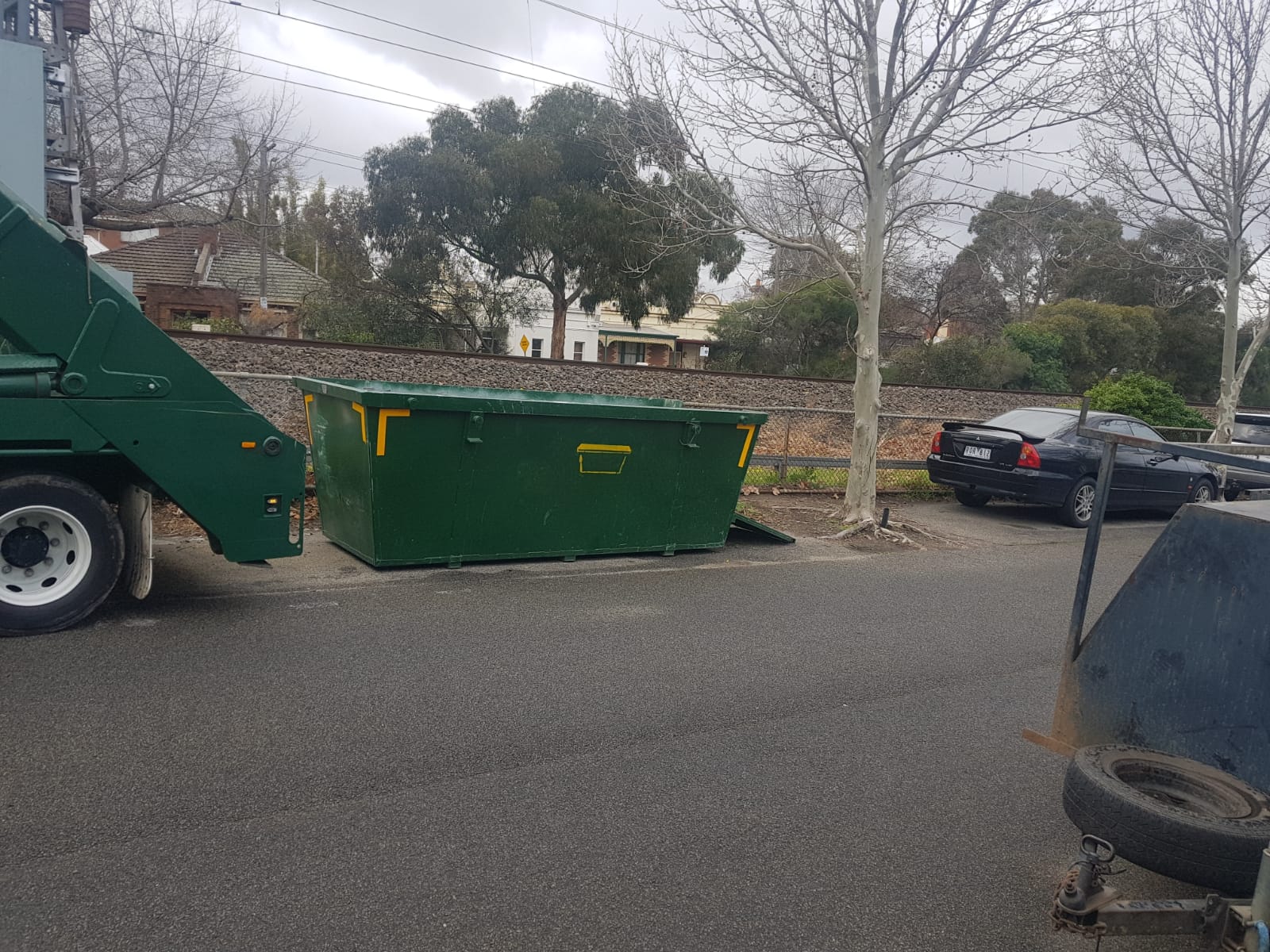 Is there a pile of garbage in your backyard? Looking for a cheap skip bin hire for disposing the waste material? Then, look no further than Osom Skip Bin Hire. Serving residential, commercial and industrial sectors across Bundoora, we stock and supply skip bins in different sizes. No matter how big or small your project is, we have the right skip bins for hire, matching your budget and waste management needs.
Skip Bin Sizes Bundoora:
We realise that our customers have different needs. That's why we stock a variety of skips, ranging from 2m³ mini skip bins to 9m³ large bins that can be used for disposing business waste and domestic rubbish.  If you are not sure what skip sizes can accommodate your waste disposal needs, let us discuss your project and precisely work out the right skip for you. Our skip bin sizes include
2m³ Skip Bin
3m³ Skip Bin
4m³ Skip Bin
6m³ Skip Bin
8m³ Skip Bin
9m³ Skip Bin
Residential Skip Hire Bundoora:
If your home has unwanted items, general clutter or garden waste that you want to get rid of, you can choose our skip bin services to dispose your residential waste in an environmentally-responsible manner.
Commercial Skip Hire Bundoora:
Since our inception, we have been working with businesses across Bundoora and helping with all their waste disposal needs. We will discuss with you to understand your requirements and come up with a customised solution for you. Whatever the size of your job can be, we will look after your needs and supply the right skip bin.
Builder's Skip Hire Bundoora:
If you are a builder and looking for an efficient way to dispose of the construction waste, we have got you covered. Our large rubbish bins for hire are sturdy enough to hold demolished and leftover building materials, making it easier for you to dispose of them in a hassle free way.
So, the next time when you are in need of a skip bin, give us a call at 1300 778 096. We will get your skip delivered at your door step.