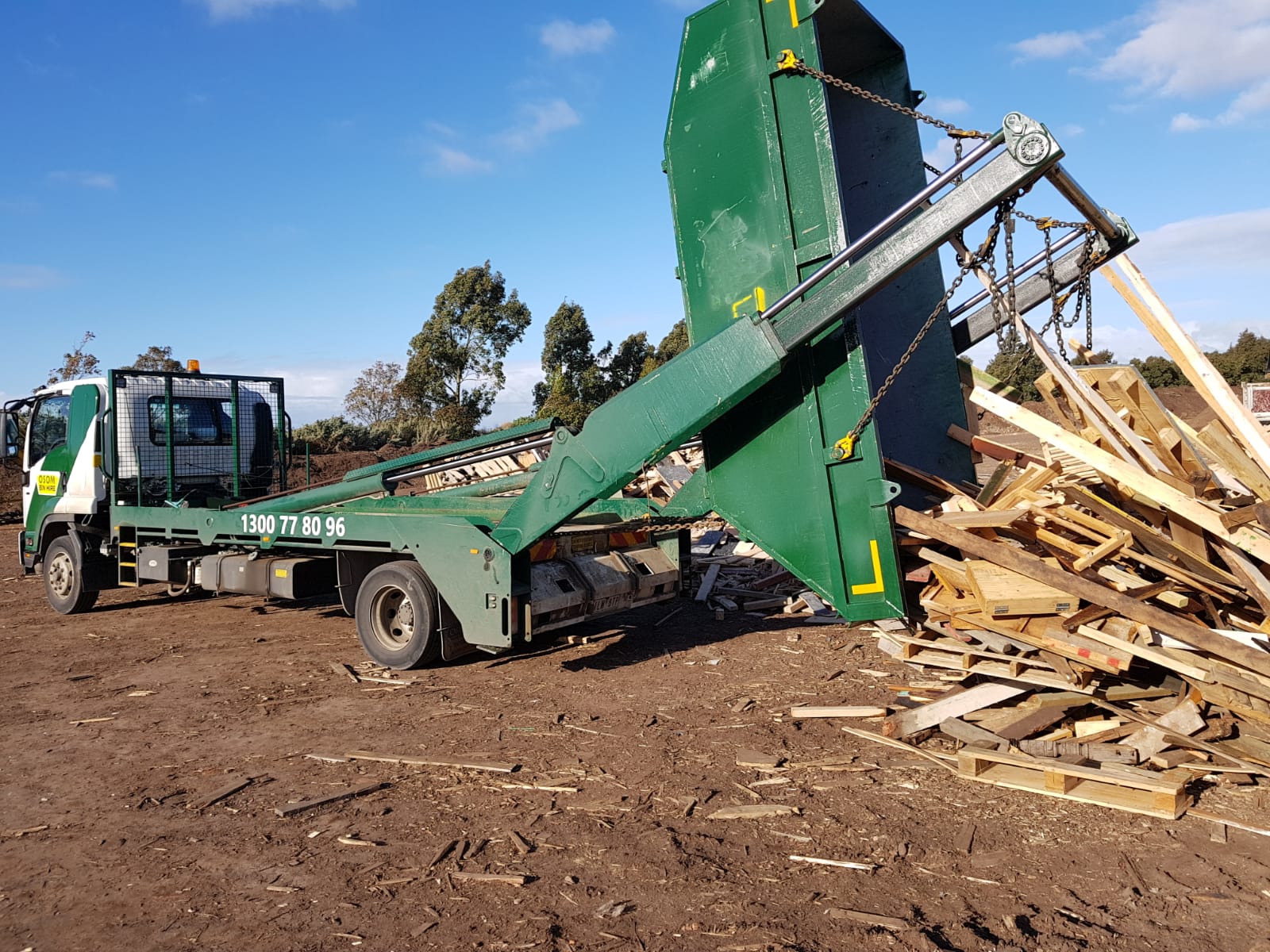 Do you want to get rid of the mess in Wollert? You don't have to worry, as you are well covered. For you to be in a position of handling any kind of clean up, there is a range of skip bins to assist you in this with volumes in a range of 2m³ – 10m³. This includes all kinds of waste from green waste to general waste, dirt, soil, or even dirt.
In case you want to carry out a general clean up at your workplace or home, you need to have Skip Bin Hire Wollert in mind for convenient and cost-efficient waste removal and disposal. By use of a Rubbish Bin Hire Wollert, you will be provided with fully-fledged, professional waste removal and disposal. To resolve this critical issue, the Skip Bin Hire Wollert waste management services have been tailored to meet each and every one's need, for those living in Wollert and Melbourne area at large.
Skip Bin Sizes Wollert:
The collection of reasonable mini skip bins is available in a variety of sizes and shapes. Starting with as small as 2m³ to 10m³ large bins, be rest assured that any kind and size of waste can be handled
Residential Skip Hire Wollert:
There are skips available to help you dispose of your waste from small renovation projects at home or even garden clean up waste. It is practical, affordable and very convenient.
Commercial Skip Hire Wollert:
You will comply well with legislation if you entrust your commercial waste management to a professional. An available comprehensive and efficient service is available to deliver empty skips on your doorsteps and collect them once they are full.
Builder Skip Hire Wollert:
Large quantities of waste generated from construction sites need to be disposed of well. Cheap rubbish Bin Hire Wollert services are available to help you dispose of construction waste, which includes hardcore, concrete, rubbles, stones, and soils.
How Much Does It Cost To Hire A Skip?
There are several factors which determine the skip bin hire cost, and they include
Size of the skip
Quantity of debris
Type of waste
Rental period
Location
Transparent Pricing and No Surprises!
At Osom Bin Hire, we realise that every customer has a specific budget in their mind, when it comes to waste management. To ease out the financial stress of our customers, we offer transparent, upfront pricing, which means that you will know how much you will be spending on skip hire well in advance. After all, there won't be any surprises.
Our Skip Bins Are Available For:
Spring cleanup
Garden landscaping
Property renovation
Office cleanout
Factory cleanout
Garage cleanout
Construction site
Much more
How To Order A Skip From Osom Skip Bin Hire?
In order to facilitate our customers, we have adopted a simple, easy-to-follow skip hiring process. All you want to do is to provide us with your contact details such as your name, your contact number and your Email ID. Also enter other details such as required skip bin size, place & date of delivery, type and quantity of waste you want to dispose of. Based on the availability of the bins, we will deliver the skip at your doorstep at your place and time of interest.
What Sets Us Apart?
We have built a great reputation over the years throughout Wollert.
With our speedy delivery, you can have the skip bins delivered at your doorstep.
We will endeavour to dispose of the waste in an eco-friendly way.
Our skip bins are of premium quality and prices are really economical.
We are fully compliant and adhere to the required environmental regulations.
Need Help With Hiring A Skip For The First Time?
If you have never hired a skip bin before and this is the first time you have undertaken a DIY project, it could be quite tedious for you to choose the right skip. With Osom skip bin hire, you can seek help from our experts in choosing the right skip size for you. Our support staff will guide you through the process and will answer any questions you may have.
Dispose of All Types of Wastes in One go With Our Skip Bins
Whenever you have a large amount of waste to throw, you can count on skip bins. Our largest skip bin is 9m3 that can accommodate a huge amount of waste and is ideal for residential and commercial properties. Our skip bins are large enough to hold your waste, so regardless of the number of wastes, you can rely on our skin bins.
Looking for an Affordable Skip Bin Hire in Wollert?
Contact Osom Bin Hire right away. We offer a wide range of skip bins at an affordable price. We specialise in rubbish removal and waste management and offer skip bins for hire in Wollert and its surrounding areas. We have skip bins in all sizes that can fit your requirements, and we also provide prompt delivery and pick-up service.
How Does Our Skip Bin Service Help You?
With our skip bin in your driveway, you will just have to spend less time, money and effort on cleanups. From disposing of household clutters to concrete materials, you can quickly clear away the mess with our spacious, sturdy skip bins. Moreover, we offer flexible rental periods, which means that you can keep the skip bin as long as you want for a little extra price.
Want To Get Rid Of Your Construction Wastes?
To help remove the construction wastes safely and efficiently, we provide specially designed large skip bins, where you can easily get rid of the hazardous wastes safely without any tension.
Doing Spring Cleaning? Hire Our Skip Bins
Like every house owner, you indulge in spring cleaning now and then. To make your cleaning easier and the disposal safer, it is good to have skip bins around. So that, as you clean, you can discard the items that you don't use and can make your house cleaner and safer.
Clear Your Attic & Let The Skip Bins Take Away
Are you using your attic as a dumping ground for unwanted items such as old televisions or children's toys? Instead of dumping everything in the attic to gather dust, why not hire our skip bin and have a proper clear-out? You can sort all the items into those that can be thrown away into the skip, and let them get recycled for good use. On top of all, you can keep your attic free of pests like rodents as they're most likely seek shelter in dumped and dusty attics.
Want To Eliminate Your House Wastes?
If you're planning to hire skip bins, make Osom Bin Hire your choice. We offer to skip bins of different sizes and whenever you're cleaning the house, dump everything into the bin & that's all you need to do. From general house cleaning to spring cleaning, our skip bins are the best addition to make your house cleaning fast & efficient.
Make End-Of-The-Cleaning Cleanup Easy With Skip Bins!
If you're a tenant moving out and having unwanted waste such as old furniture, clothes or broken appliance & want to dispose of them off, hire skip bins from us. You will also be carrying out maintenance and renovations such as painting and gardening during the end of the lease cleaning, so the waste can quickly build up. Skip hire provides the perfect way to get rid of all unwanted waste & get your property back to its best as quickly as possible.
To know how much it exactly costs to hire a skip in Thomastown, you can use our online estimate form to get a free quote.