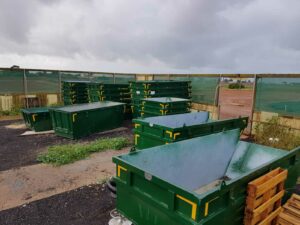 Are you looking for a cheap skip bin hire service in Templestowe? Osom Skip Bin Hire is the perfect place to get it done. As a leading provider of skip bin hire in Templestowe, we have worked with residential, commercial and industrial customers and offered the most affordable prices in the industry. Our skip bin rentals can also be tailored to increase the efficiency of your waste management and to ensure that your project goes as planned. When you choose to hire a skip bin from us, you can expect low prices, dependable service and on time deliveries.
Skip Bin Sizes:
At Osom Skip Bin Hire, we have a wide range of skip bin sizes to fit the specific requirements of any project. Ranging from 2m³ mini skip bins to 9m³ large bins, we have something to suit your waste disposal needs. Our skip bin sizes include:
2m³ Skip Bin
3m³ Skip Bin
4m³ Skip Bin
6m³ Skip Bin
8m³ Skip Bin
9m³ Skip Bin
Simple Ordering Process:
It is quite easy to order a skip from us.
Explore our inventory
Pick up the right skip size for your project
Have it delivered at your doorstep
Fill it with waste
Call us to haul away the skip back
How Can Our Skip Bins Be Useful?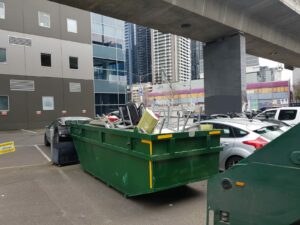 Our rubbish skip bins are useful in many ways, but most of our customers widely use it for the following purposes.
Disposing of household waste
Clearing out garden waste
Home improvement and landscaping project
Hauling away construction materials and demolition waste.
Disposing of business and industrial waste
Much more
Transparent Pricing & No Hidden Cost:
At Osom Bin Hire, we don't want to give unwanted surprises to our customers, which is why we kept our pricing very transparent. This means that you will know how much you will be paying for your skip bin hire right before placing your order. Moreover, our pricing includes the cost of skip bin hire, removal and disposal of waste from your place.
How Can You Benefit From Our Skip Bin Hire Service?
We provide fast, same day skip bin delivery to our customers' doorstep.
We offer skip bins for flexible rental period.
We will suggest the most appropriate skip suitable for your waste disposal project.
Our skip bins are made of sturdy materials and available in different sizes.
Simple, Affordable & Versatile Skip Bin Hire:
If you are serious about getting rid of your household and commercial waste in an efficient, eco-friendly and affordable manner, you would certainly benefit from our skip bin hire services. From determining the right size skip to having it delivering at your doorstep and collecting it back, we will make the entire process stress-free for you.
At Osom Skip Bin Hire, our services are designed to help anyone who wants to dispose of their waste in a hassle-free manner. Call us at 1300 778 096 to have the skip delivered at your doorstep today!