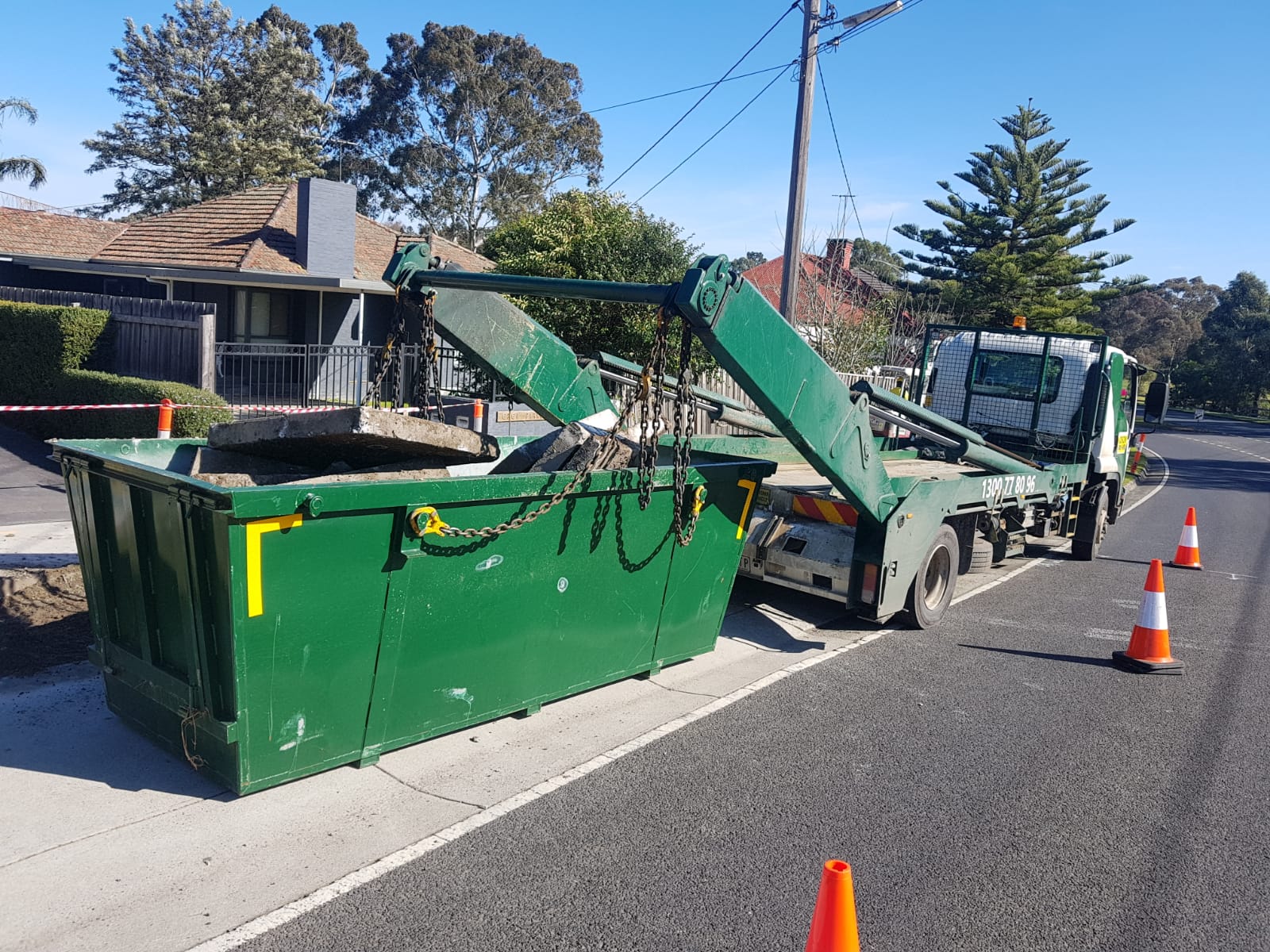 Want to get rid of accumulated garden, household or commercial waste? Looking for a reliable waste management solution? If yes, look no further than Osom Bin Hire. With years of experience in the waste management industry, we have been providing cheap skip bin hire in Kangaroo Ground, Melbourne to our commercial and residential customers. Whether you need a large skip for commercial projects or a small one for household clearance, we have got you covered. With a variety of skip sizes to choose from, we make it easier for you to dispose of the waste in an organised, eco-friendly manner.
Skip Bin Sizes Kangaroo Ground:
At Osom Bin Hire, we stock and supply skip bins for hire in various size options. No matter how big or small your waste disposal needs are, our skips are ideal for a variety of applications. While the 2m³ mini skip bins are perfect for residential projects, the 10m³ large bins are great for construction projects. Our skip bin sizes include
2m³ Skip Bin
3m³ Skip Bin
4m³ Skip Bin
6m³ Skip Bin
8m³ Skip Bin
9m³ Skip Bin
10m³ Skip Bin
Residential Skip Hire Kangaroo Ground:
Our residential bins for hire are available for a range of projects, including home clearance, refurbishment and gardening projects. Regardless of how much waste you want to get rid of, we can provide you with the right skip for hire.
Commercial Skip Hire Kangaroo Ground:
Whether you need skip hire on a one-off basis or a regular basis – whatever suits your business, we can provide the best solution for your waste disposal needs. From delivering the skips at your doorstep to getting permits from the local authority, we handle it all, ensuring a hassle-free experience.
Builder's Skip Hire Kangaroo Ground:
Construction wastes are too hefty, and you need large rubbish bins for hire to get the job done. Here at Osom Bin Hire, we have large 9m³ skip bins that allow you to dispose of rubbles, construction materials and demolition waste in a professional manner.
No matter what you need a skip for, we are on hand to help you with your situation. Call us at 1300 778 096 to discuss your skip hire needs and get a quote.