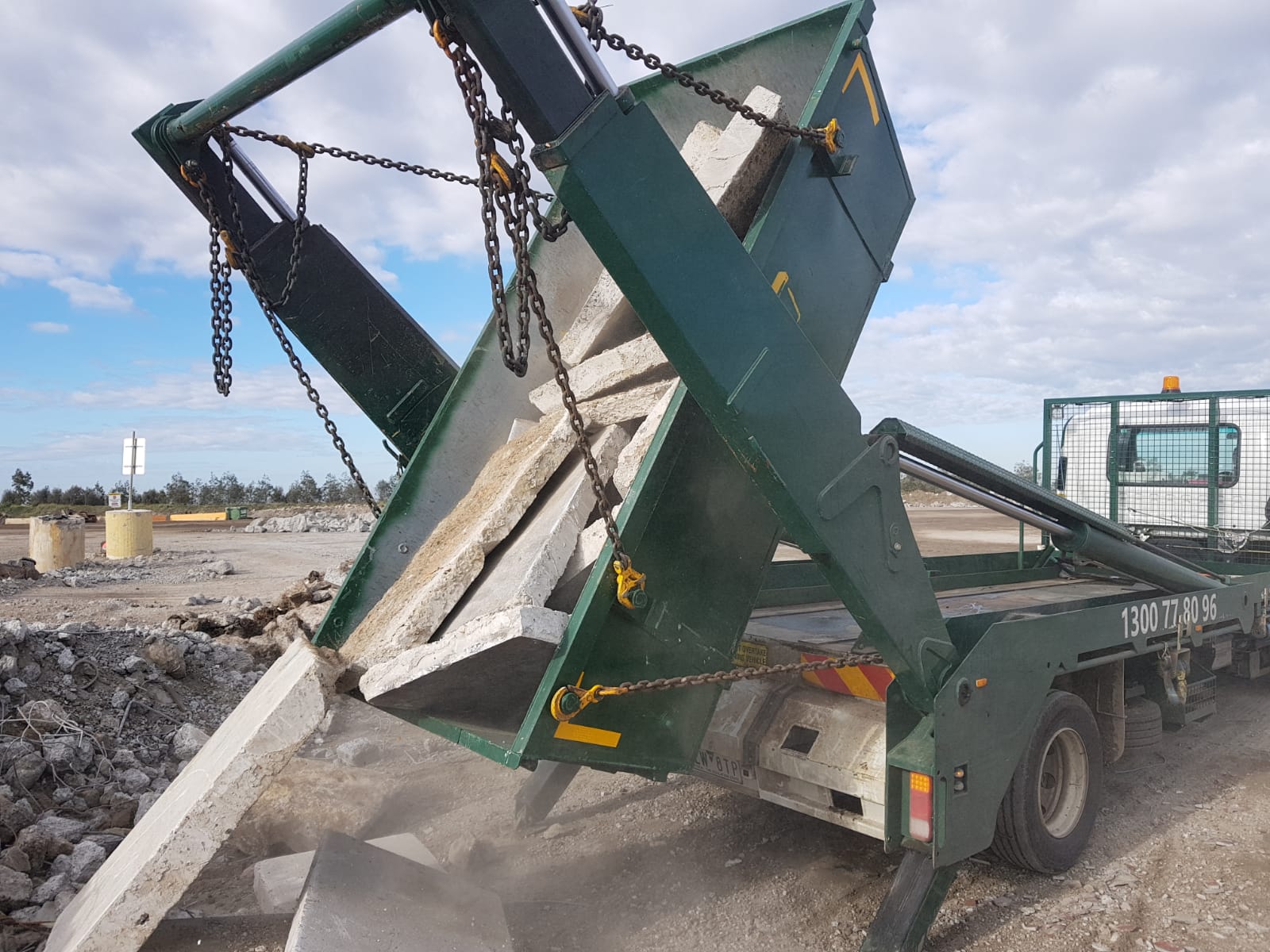 Skips are extremely useful, especially when clearing out any house or business. They are ideal for disposal of household wastes, business wastes, construction wastes and old out-of-date furniture in a professional manner. If you are looking for a skip hire company serving Greensborough and Melbourne areas, you can count on Osom Bin Hire. With years of combined experience, we have been providing professional skip bin hire services to our residential, commercial and industrial customers at competitive prices.
Skip Bin Sizes Greensborough:
From 2m³ mini skip bins to 10m³ large bins, we have skip bins in a wide range of sizes to choose from. All our skips are very sturdy and are designed to withstand a great deal of loads. Our skip bin sizes include
2m³ Skip Bin
3m³ Skip Bin
4m³ Skip Bin
6m³ Skip Bin
8m³ Skip Bin
9m³ Skip Bin

10m³ Skip Bin
Residential Skip Hire Greensborough:
We offer our residential customers a wide range of skips that help disposing of garden and household waste in an organised manner. Whether you are moving house, performing end of lease cleaning or tidying up the garden, our skips can make the job easy.
Commercial Skip Hire Greensborough:
With immense experience in working with a number of commercial customers, we can offer the perfect skip for your job at a price suits your budget. Whether you run a small business or a large organisation that generates a lot of commercial waste, we can supply rubbish bins for hire and help you with all your waste disposal needs.
Builder Skip Hire Greensborough:
Our builder's skips are large and sturdy, and can be used to get rid of considerable amount of construction waste. Designed to be extremely durable, our skips are ideal for small renovations and full construction projects as well.
How Our Skip Bin Services Can Help You?
With our skip bin in your driveway, you will be spending less time, money and effort on cleanups. From household clutters to home renovation materials, you can quickly clear away the mess with our sturdy, spacious skip bins. Moreover, we offer flexible rental periods, letting you keep the skip bin until you have completed the job.
We Are Highly Competitive:
At Osom Skip Bin Hire, we endeavour to make waste removal extremely affordable for our customers, which is why we brought you low cost skip bins at your disposal. Our skip bin hire prices are extremely affordable, meaning that you can get rid of the waste without burning your pocket. To ease out the process further, we will also deliver the skips right at your doorstep.
What Would Be The Cost of Skip Bin Hire?
While we provide transparent pricing on skip bin hire, the total cost will depends on the following factors.
Size of the skip
Type of waste you want to haul away
Rental period
Location where the skip to be delivered
Quantity of debris
Our Skip Bins Are Available For:
Spring cleanup
Garden landscaping
Property renovation
Office cleanout
Factory cleanout
Garage cleanout
Construction site
Much more
What Makes Us to Standout From The Crowd?
No job is too big or small for us; we will ensure a stress-free experience.
Ordering a skip bin from Osom skip Bin Hire is quite easy and fast
Ordering process will not take more than two minutes.
Our skip bin hire prices are upfront include the cost of rental period, delivery of skip bin and removal of debris.
How Do Greensborough Businesses Benefit From Our Skip Hire?
Ensuring a safe and efficient work place
Flexible waste disposal service
Better compliance with current laws and regulations
Eco-friendly and reduced carbon footprint
Reduced risk of litigation
How to Choose the Right Skip Bin?
It is better to determine the number of wastes that you want to eliminate. Also, by understanding the type of waste you want to haul away, you will be able to determine the right skip bin. To save your time, our team will be happy to help you in picking the right bin for your waste removal needs.
Thinking where to Place your Bin? We will help you
Well, this has been the problem for most customers. If you are thinking where to keep your skip bin, you must consider the easy way. Skip bins are heavy and it requires a team to move it, once placed, it is hard to move. Read our points below to make the right move.
Should be accessible for the team to drop the bin
Ensure that the surface is flat and solid
You can keep the bin near to the gate where it can be picked up easily by the team
Are You Renovating Your Home? Know the Uses of Skip Bins
Whether during the construction or after the renovation, your property may have piles of wastes to be removed. These are potentially hazardous to workers as well as to the environment. So when you hire a skip bin, you can easily dispose of those hard and bulky materials safely into the bin, and our experts from Osom Bin hire will take it to the disposal spot.
How To Order A Skip From Osom Skip Bin Hire?
Fill in our online estimate form with all the mandatory information.
Get our no-obligation quote through email or over the phone
Have your skip bin delivered at your requested time and place.
Dump in the waste materials you want to get rid of.
Have our team to haul away the waste.
Cleaning Or Renovating? 
Skip bins are the ideal waste disposal solution. When it comes to cleaning, skip bins are useful to remove general household wastes, broken furniture, old and worn-out appliances, toys and clothes etc.
Due to the COVID-19 lockdown, cleanliness has become an absolute necessity and it is essential to get rid of the general household wastes and other wastes thoroughly. Skip bins are a great help during this period and we will help you with our efficient skip bin delivery service in Greensborough.
Make Your Work Easier With Skip Bins
Whether you're an active household or an office, cleaning and waste disposal helps you to organise things much better. It also saves your time and energy, and you can concentrate on other important tasks. At Osom Bin Hire, we provide skip bins exactly at the time you need and ensure to haul away once it is filled.
Commercial Skip Hire Is Best For Businesses
Hiring skip bins for your business or commercial outlets or retail space is essential for your waste management project. Our skip bins are a quick and easy way of eliminating all kinds of non-harmful waste that your commercial waste disposal project requires.
Let Our Skip Bins Deal With Garbage
With the second wave is in full swing, waste disposal is an essential thing to do. Our skip bins come as a saviour to take away the rubbish from your home. As we come protected and safe, you can be rest assured that your garbage bins are hauled away without you involved. So, stay away from contamination and ensure to follow the waste management practices effectively.
Discard Your Commercial Wastes The Right Way
Smelly & over-flowing bins mean your waste disposal is not proper & needs an immediate solution. At Osom Bin Hire, we provide commercial skip bins of different sizes, so that you can dump all your office waste in a proper & efficient way. Also, you can cut down the costs on waste disposals, minimise the trips to the landfill, save energy and time and keep your office clean and tidy.
Need a skip bin for hire? Not sure which size suits your need? Call our experts at 1300 778 096 and let's help you make a well-informed decision.