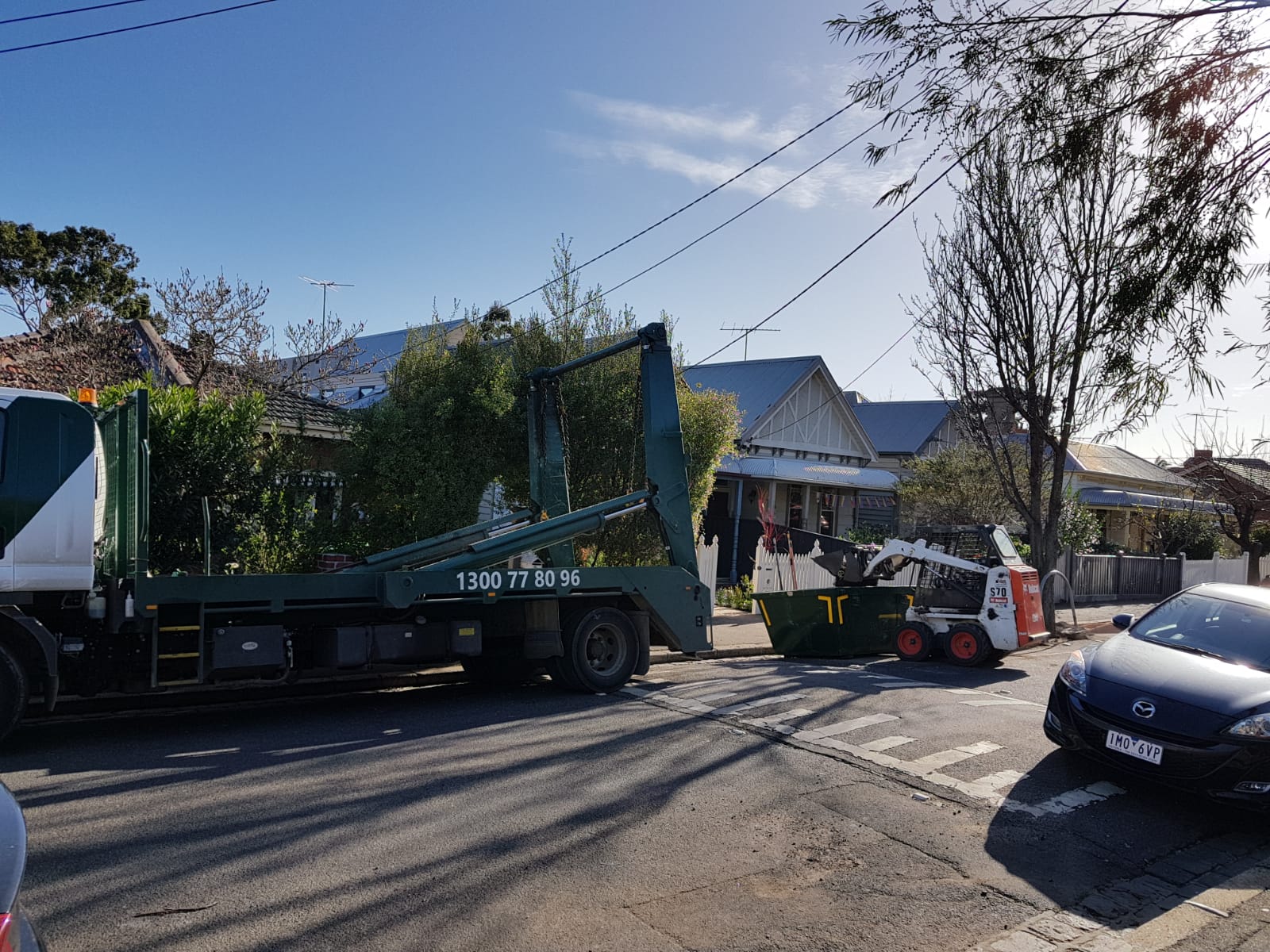 Dealing with heaps of waste every day? Looking for a feasible way to dispose of them? If so, you can consider hiring a skip that allows you to keep your space clean and organised. Here at Osom Skip Bin Hire Services, we have been providing cheap skip bin for hire to our customers across Yaraville and the surrounding suburbs. Whether you want to get rid of household, commercial or construction waste, we can supply the right type of skips for hire at the intended time and help you dispose of the waste in compliance with state regulations.
Skip Bin Sizes:
We have a full range of skips in a variety of sizes, so you can choose the bins for hire that are perfect for your projects. Our skip bin sizes include
2m³ Skip Bin
3m³ Skip Bin
4m³ Skip Bin
6m³ Skip Bin
8m³ Skip Bin
9m³ Skip Bin
10m³ Skip Bin
Not sure of which bin to choose? You can call and talk to our experts who will evaluate your waste disposal needs and advise you on the right skip size.
Residential Skip Bin Hire Yaraville:
Our residential skips are small sized bins that can be used for a number of DIY projects such as garden clearance, landscaping, bathroom renovations, kitchen renovations, home extensions, spring clean-up and household clearance that could generate a few bags of waste.
Commercial Skip Bin Hire Yaraville:
If you have got unwanted business materials that you want to get rid of, you can choose our mid-sized commercial skips for hire. Once the order for skip hire has been placed, we will deliver the skips at your door step and collect them back for proper disposal.
Builder's Skip Bin Hire Yaraville:
These rubbish bins hire are suitable for building contractor who want something sturdy and efficient to carry construction materials such as bricks, soil, gravel, cements, timber, iron rods, etc. They can also be used to store demolition debris which can later be transported to the disposal unit.
If you would like to know more about our skip bin hire services, don't hesitate to call 1300 778 096.