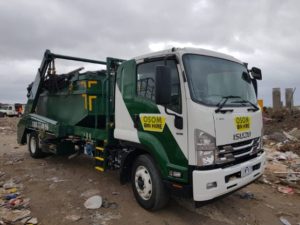 When it comes to rubbish removal, Osom Bin Hire is your go-to destination for efficient and cheap skip bin hire in Tarneit. We understand the importance of proper waste management, whether it's for residential or commercial purposes. With our extensive range of skip bin sizes and exceptional customer service, we are here to make your waste disposal process hassle-free and environmentally friendly. At Osom Bin Hire, we offer a wide variety of skip bin sizes to accommodate your specific needs.
Skip Bin Sizes Tarneit
Whether you're undertaking a small home renovation project or managing a large-scale construction site, we have the perfect skip bin for you. Our range includes mini skips for smaller residential tasks, medium-sized bins for moderate waste volumes, and large bins for heavy-duty commercial projects. With various options available, you can choose the size that best suits your requirements, ensuring efficient waste disposal without any unnecessary costs. We have got skips in different sizes, ranging from 2m³ mini skip bins to 10m³ large bins that can be used for projects of any size. All our skips are made of very high quality and are ideal for carrying residential, commercial, and industrial waste.  Our skip bin sizes include
2m³ Skip Bin
3m³ Skip Bin
4m³ Skip Bin
6m³ Skip Bin
8m³ Skip Bin
9m³ Skip Bin
10m³ Skip Bin
Residential Skip Bin Hire Tarneit
For residential skip bin hire, Osom Bin Hire is the ideal choice. We understand that household waste can accumulate quickly, especially during spring cleaning or home improvement projects. Our residential skip bins provide a convenient solution for disposing of general waste, green waste, construction debris, and even old furniture or appliances.
Commercial Skip Bin Hire Tarneit
When it comes to commercial skip bin hire, our commercial skip bins are designed to handle large volumes of waste generated by construction sites, office buildings, retail spaces, and other commercial establishments. We offer tailored solutions to meet your specific waste management requirements, ensuring compliance with local regulations and environmental standards.
For residential or commercial skip bin hire, Osom Bin Hire is the ideal choice. Let us supply the right skip and help you with your waste management needs. For skip bin hire in Tarneit, don't hesitate to call 1300 778 096.