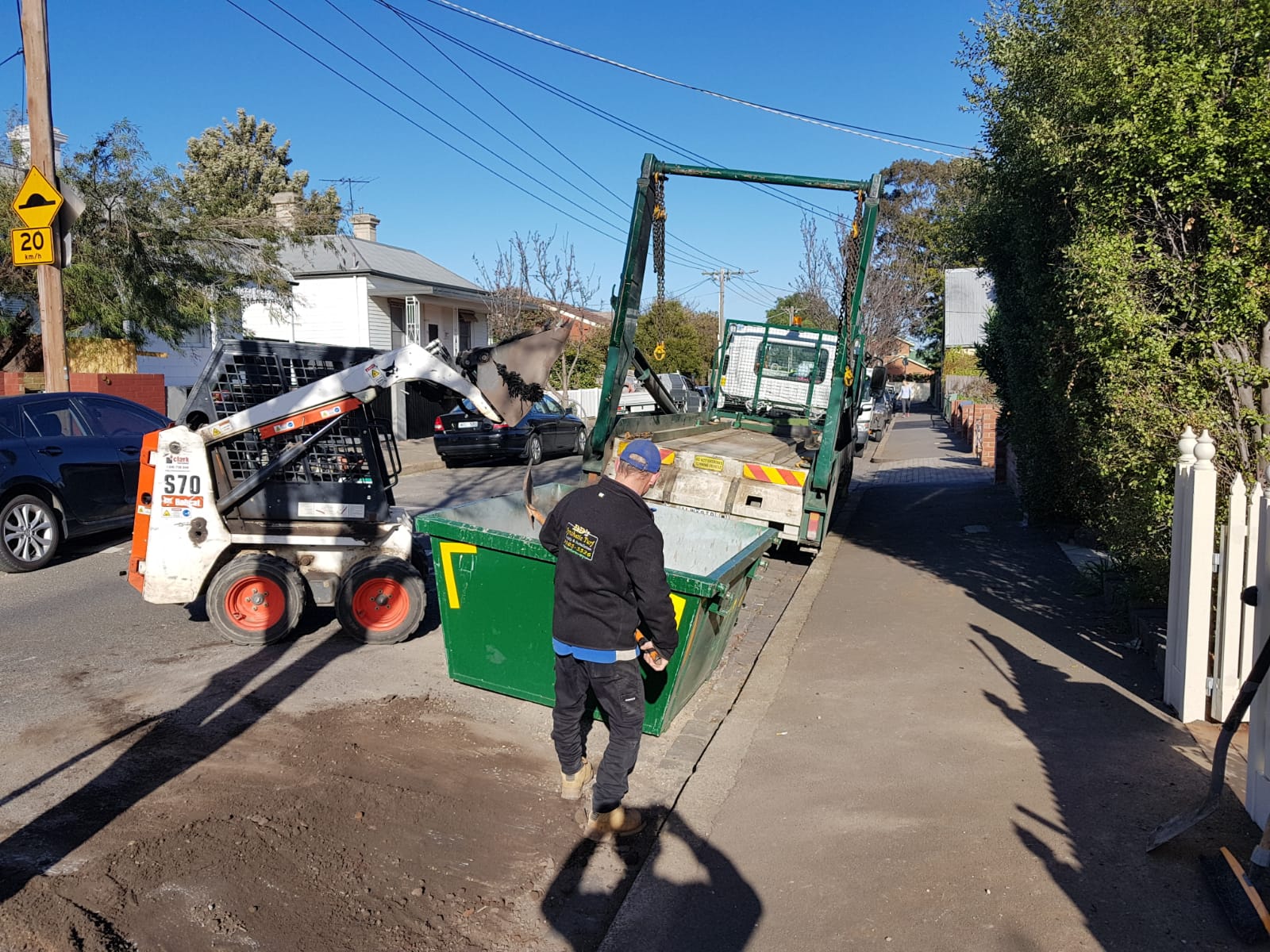 Home clearance, garden cleanups and building projects can produce a considerable amount of waste. Many DIY projects can quickly end up with more waste that needs proper disposal. If you live in sydenham and are looking for an efficient means to get rid of the accumulated waste, you can hire a skip from Osom Skip Bin Hire. We have cheap skip bins for hire in different sizes that are suitable for all types of waste and will be sufficient to handle the amount of waste material your project will produce. Our experts offer fast delivery with same or next day options, and even collect it back to our disposal or recycling unit at a time convenient to you.
Skip Bin Sizes sydenham:
No matter what the size of your waste disposal project is, we can supply the right skip size to suit your waste management needs. From 2m³ mini skip bins to 10m³ large skip bins, we have something that can exactly meet your requirements. Our skip bin sizes include
2m³ Skip Bin

3m³ Skip Bin

4m³ Skip Bin

6m³ Skip Bin

8m³ Skip Bin

9m³ Skip Bin

10m³ Skip Bin
Residential Skip Bin Hire sydenham
:
If you are planning a spring-clean up, garden clearance or end-of-lease cleaning, you could benefit from our domestic skip bins for hire. They are so compact and can fit any driveway.
Commercial Skip Bin Hire sydenham:
Our commercial rubbish bins for hire can be used for office cleanup and moving. These mid-sized skips will help you disposing of unwanted office documents, business waste and furniture in an ethical manner.
Builder Skip Bin Hire sydenham:
If you are planning a large domestic refurbishment, construction or destruction works, you can hire our builder's skip that can accommodate any waste type, from cement, soil, rubble, rods and other construction materials.
If you have any further questions, call 1300 778 096 and get in touch with our friendly team today. We are more than happy to help you through the skip hire process.