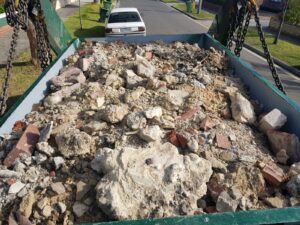 If you have a project coming up in your home or office today, there are many different types of services that you can use to ensure that everything goes well as planned. Based on the job that you will be tacking you may need help from a service provider like Osom Skin Bin Hire Gladstone Park to assist you with getting rid of the waste that is produced from the task that has to be performed. It does not matter whether your project is small or big, you can always use rubbish bins. So, here are two things that you can consider when you use this provider for all your home and business rubbish needs.
#1.

Different Skip Bin Sizes Gladstone Park

First, not all these project sizes are the same. In fact, the size of the tasks can differ greatly since you may need help with spring cleaning in the home or spring-cleaning projects that you start in your business. In either event, you will have the option of choosing skin bin sizes that will fit the task, and it is also important to note that the professionals in this business can help you with deciding which sizes will be the best for the situation and circumstances.
#2.

Support for Construction Projects Gladstone Park

In addition to using these rubbish bins services to do a good spring-cleaning job in a home or a business, you may also need the services of Skip Bin Hire Gladstone Park for construction projects too. This is especially the case for those of you who know how important it is always to have the right types of rubbish bins available. In fact, keeping the rubbish up and out of the way in the right receptacles is not a luxury but a necessity for facilitating a safe work environment for all involved.

Call 1300 778 096 to get a free quote.