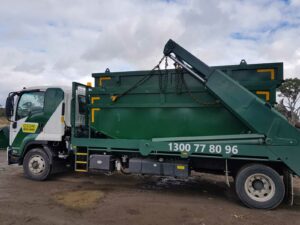 When it comes to cleanup and renovation projects, removing trash and debris can be a tedious task. However, the good news is that you don't have to deal with the waste removal project by yourself. You can hire a skip bin that lets you dispose of the waste in a professional and efficient manner. If you are in Deer Park or nearby suburbs, you can count on Osom Skip Bin Hire for your waste removal needs. We have been offering cheap skip bin hire to our Deer Park customers and helping them with removing enormous amounts of waste with ease.
Skip Bin Sizes:
 From 2m³ mini skip bins to 10m³ large bins, we have skips in various sizes to meet the waste disposal needs of our customers. Our standard skip bin sizes include
2m³ Skip Bin

3m³ Skip Bin

4m³ Skip Bin

6m³ Skip Bin

8m³ Skip Bin

9m³ Skip Bin

10m³ Skip Bin
If you want us to guide you choosing the right skip bin for your project, you must provide us with complete details about your project.  This helps us to determine the type and size of the skip bin suitable for your project.
Residential Skip Hire Deer Park:
Our residential skip bins are ideal for landlords, property managers and tenants who want to do a spring cleanup or relocation & even a rubbish skip bins for hire.
Commercial Skip Hire Deer Park:
If you operate a business in Deer Park that generates several bags of trash, you can use our commercial skip bins to complete the job.
Builder Skip Hire Deer Park:
If you are a builder involved in a demolition project, renting our builder skip bin makes the job a lot easier. In fact, they can eliminate the risk of dangers associated with disposing of bulky waste disposal and heavy items.
To schedule your next skip bin hire delivery in Deer Park, feel free to call us at 1300 778 096.