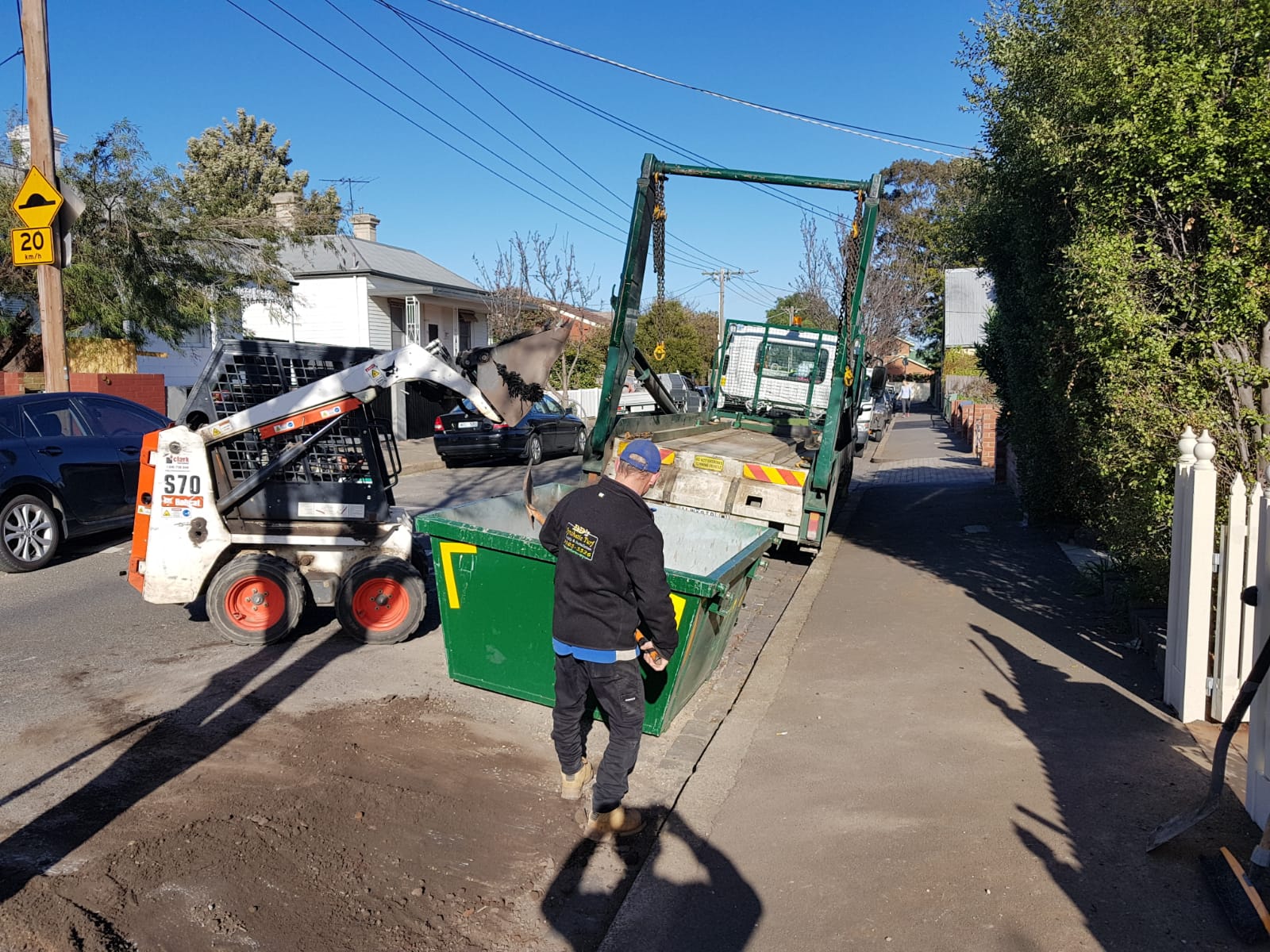 Whether you need skip bin hire in Brooklyn for a construction project, remodeling job, yard cleanup, landscaping, spring cleanup or any other project, you can contact Osom Skip Bin Hire that strives to bring you the best service at great prices available. We have a wide range of skip bins in different sizes with flexible rental period and timely delivery.
Skip Bin Sizes:
At Osom Bin Hire, we have skip bins in different sizes, ranging from 2m³ mini skip bins to 10m³ large skip bins. Our skip bin sizes include
2m³ Skip Bin
3m³ Skip Bin
4m³ Skip Bin
6m³ Skip Bin
8m³ Skip Bin
9m³ Skip Bin
10m³ Skip Bin
What Sets Us Apart?
We provide free consultation and help you choose the right skip bin based on your waste disposal needs.
Our rubbish bins will be delivered straight to your doorstep the same day or the next day depending on the availability of the bins.
We stock and supply only high quality skips that can withstand almost all types of waste materials, including furniture, plastics, office documents, household wastes and much more.
All our rubbish bins for hire come with flexible rental period, so you can hire our skips for any length of time.
Our skip hire prices are extremely affordable, and it depends merely on the size of the skip you choose as well as the rental period.
We have responsive waste management experts who can give you a fast, hassle free experience throughout the rental process.
We will not only deliver the skips but also haul it away to the recycling unit once you are done with it.
If you would like to know more about our cheap skip bin hire services, feel free to call 1300 778 096 and talk to our experts today!