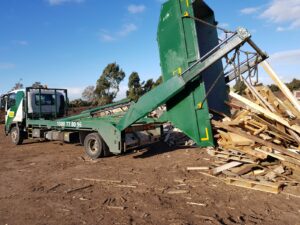 Are you planning a home refurbishment project? Have clutter around your house? Want to clean out and dispose of the garage waste? Why not hire a skip bin from Osom Skip Bin Hire? Whether for use in construction projects, landscaping or yard clean up, we provide cheap skip bin hire to our customers across Balaclava at the most competitive prices. Our skip bins are ideal for clean-up projects of all types and can be delivered to your location.
Skip Bin Sizes Balaclava:
As waste comes in all sizes, we have skip bins in different sizes. Whether you are looking to dispose of your household waste, garden waste or construction waste, we have the bin to suit your needs. From 2m³ mini skip bins to 10m³ large skip bins, our skip bin sizes include
2m³ Skip Bin
3m³ Skip Bin
4m³ Skip Bin
6m³ Skip Bin
8m³ Skip Bin
9m³ Skip Bin
10m³ Skip Bin
Residential Skip Bin Hire Balaclava:
When you rent a residential skip bin hire from us, you will benefit from our streamlined hiring process. Moreover, our skips can be used for a number of household projects such as renovation, cleaning, landscaping and much more.
Commercial Skip Bin Hire Balaclava:
Regardless of the type of business you own, waste disposal should never be overlooked. Our commercial skips are available in different sizes and are suitable for any type of businesses, from a small retail shop to a large complex.
Builders Skip Bin Hire Balaclava:
Our builder's skips are ideal for countless projects such as demolition, roofing, ground breaking and much more. Building contractors can easily manage and dispose of the building waste without any hassle.
Call Osom Skip Bin Hire at 1300 778 096 and request a quote for skip hire today. Let us help you get started and determine the right skip for your project.