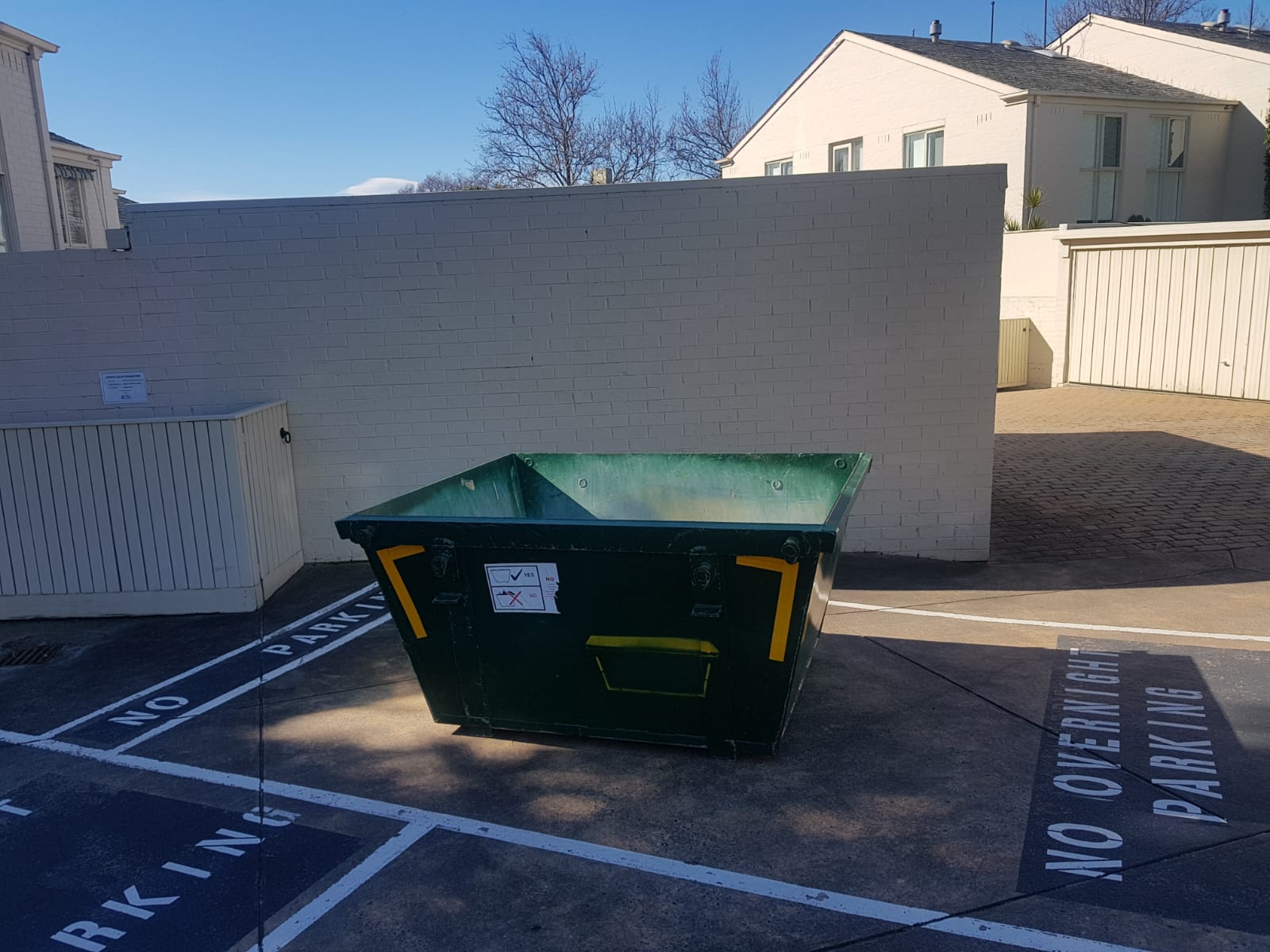 If you are looking forward to the proper disposal of household, commercial and construction waste, hiring skips can be the right option. Osom Bin Hire has been offering cheap skip bin hire services to our customers across Aberfeldie and the surrounding suburbs. Whether you are cleaning your home, office or involved in any construction project, we can provide the right skip for hire and help you get rid of the waste in a professional manner.
Skip Bin Sizes Aberfeldie:
At Osom Bin Hire, we stock and supply skip bins in different sizes to choose from. Whether you need mini skip bins to dispose of your household waste or large skip bins to get rid of construction waste, we can deliver it to your doorstep at your convenient time. Our skip bin sizes include
2m³ Skip Bin

3m³ Skip Bin

4m³ Skip Bin

6m³ Skip Bin

8m³ Skip Bin

9m³ Skip Bin

10m³ Skip Bin
Not sure what skip size would suit your needs? Don't worry! We are here to help you choose the right skip to meet your waste disposal requirement.
Residential Skips for Hire Aberfeldie:
Our residential skips bins for hire are so compact that they can be used for garden clearance, spring clean-up, moving home or small renovation projects where a few bags of waste would be generated.
Commercial Skips for Hire Aberfeldie:
If you are planning an office clean-up or looking to relocate your business to another location, our rubbish bins can be hired to get the job done right. With our skip hire services, you can have one of our experts to transport business waste to the disposal or recycling unit.
Builder's Skips For Hire Aberfeldie:
Whether you are involved in a small or large scale building project, construction works would generate a considerable amount of waste that has to be disposed of in an organised manner. Our builder's skip for hire will help you get rid of the waste without any hassle.
Need skip hire in Aberfeldie? Don't hesitate to contact Osom Skip Hire at 1300 778 096!