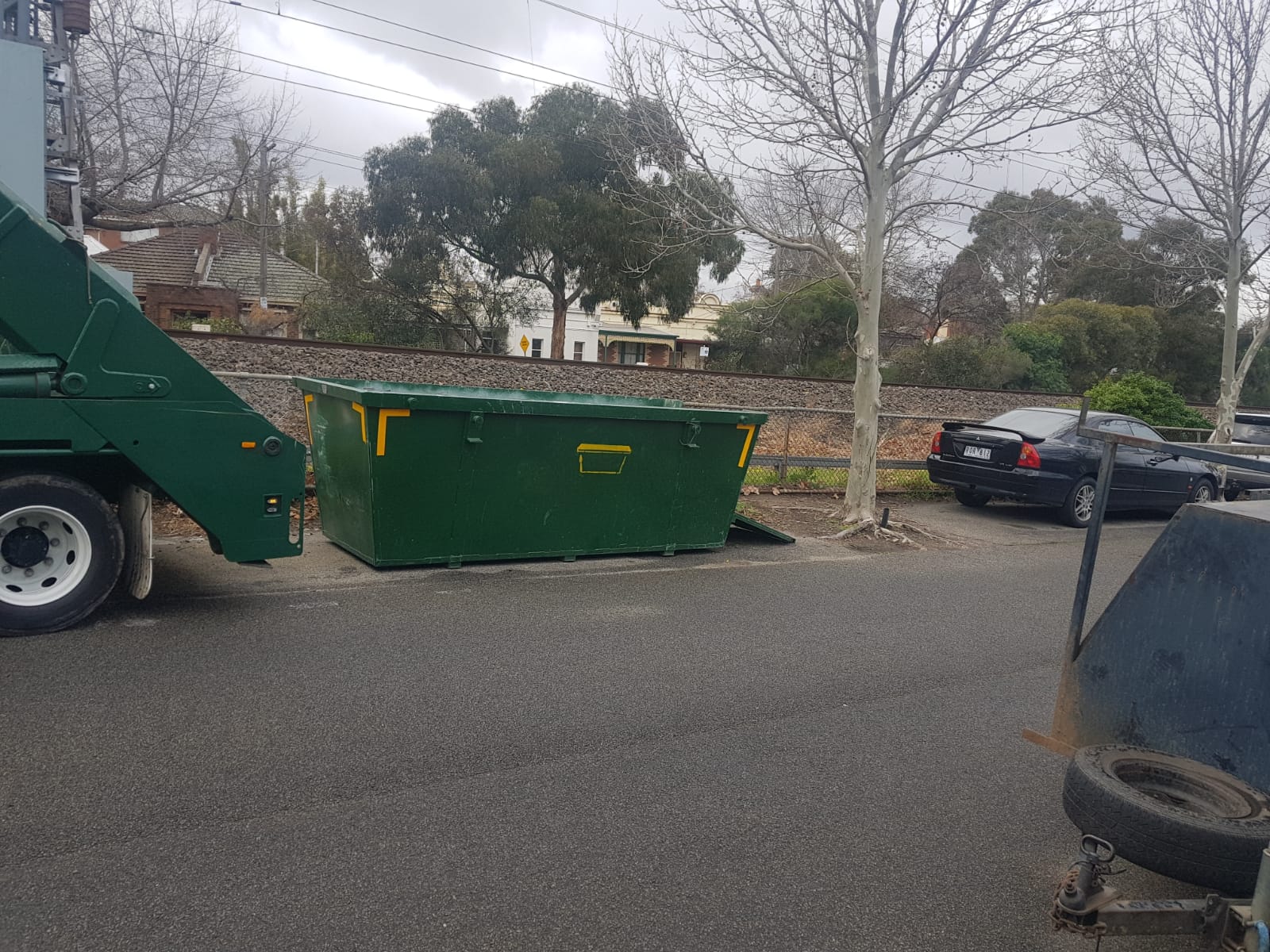 Got too much waste to accommodate your wheelie bin? Why not consider skip hire in Yallambie? Here at Osom Bin Hire, we specialise in cheap skip bin for hire and have been serving residential and commercial customers across Yallambie. Whether you are undertaking a home renovation project or planning to spruce up your garden, we can supply the right kind of bins that suit the volume of waste that your project would generate.
Skip Bin Sizes:
Here at Osom Bin Hire, we provide skips in a wide range of sizes ranging from 2m³ mini skip bins to 10m³ large bins. Our skip bin sizes include
2m³ Skip Bin
3m³ Skip Bin
4m³ Skip Bin
6m³ Skip Bin
8m³ Skip Bin
9m³ Skip Bin
10m³ Skip Bin
Not sure what would be the right skip for your waste disposal need? Leave us a message or talk to the experts who will evaluate your requirements and advise you on the right skip.
Residential Skip For Hire:
When it comes to residential skip for hire, you can be rest assured that you will be provided with a reliable service that guarantees the best value for money. From obtaining a permit from your local authority to getting the skip delivered at your doorstep and collecting it back once it is full, we handle it all.
Commercial Skip for Hire:
At Osom Bin Hire, we aim to provide a suitable waste disposal solution for businesses of all industries. Whether you have got bags of paper, files, cardboard or any other business waste to dispose of, we provide rubbish bins for hire and allow you to get rid of unwanted materials in a hassle free way.
Builder Skip For Hire:
We have got an extensive range of builder skips that can be hired for any construction and demolition project. They are extremely versatile and make it easier for you to dispose of the construction materials from the site.
Whether you need a residential, commercial or builder skip for hire, feel free to call our experts now at 1300 778 096.