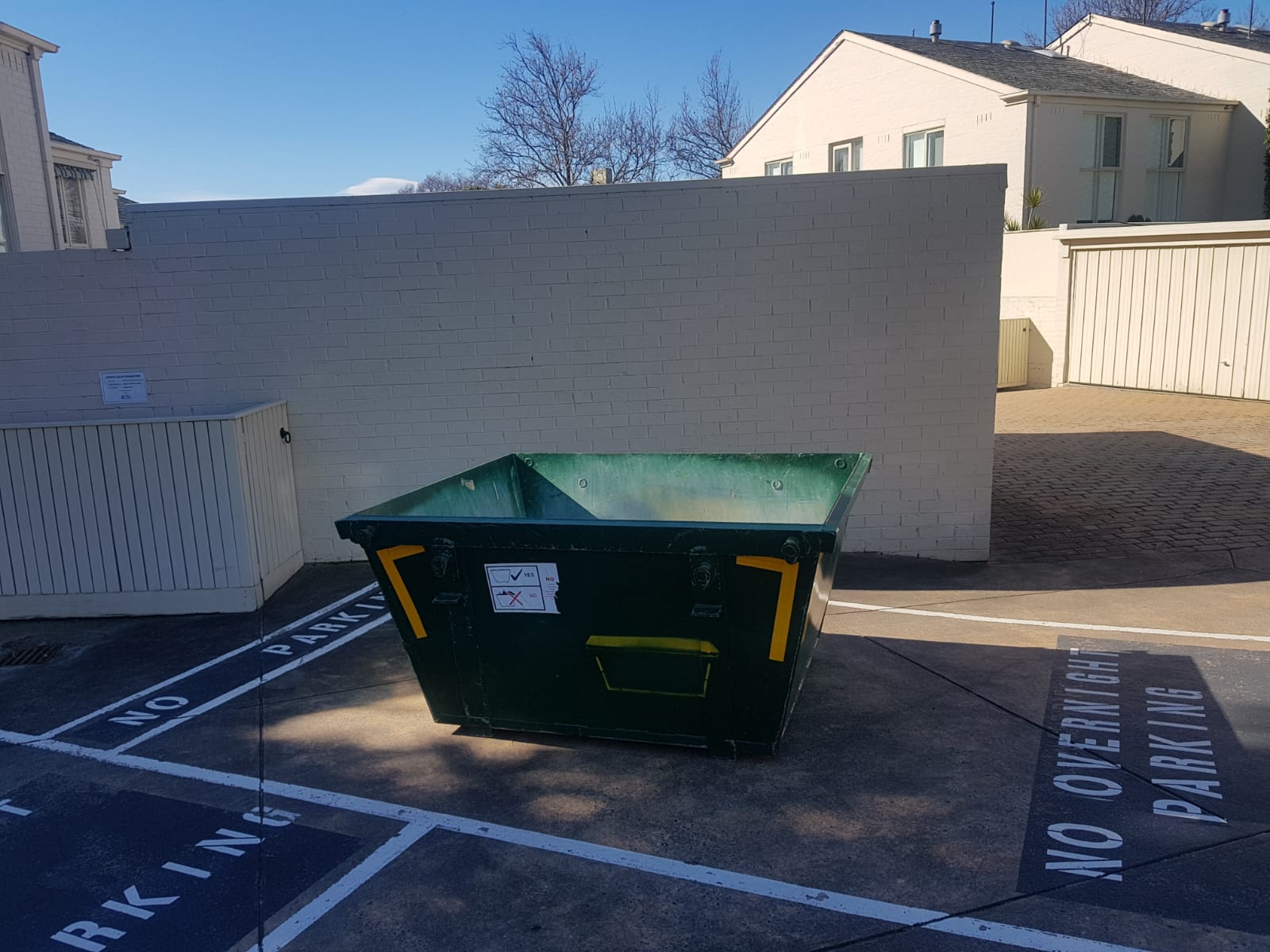 Accumulated waste can pose a risk to the health of people as well as to the environment. To avoid underlying issues, you should dispose of the waste in a professional manner. Here at Osom Bin Hire, we have been providing cheap skip bin hire to Wattle Glen, Melbourne and surrounding areas. Whether you are looking to clear out your garage, garden or commercial space, we have the skip bins that will suit your demands.
Skip Bin Sizes Wattle Glen:
From 2m³ mini skip bins to 10m³ large bins, we offer skip bins in a wide range of sizes and shapes. Our skip bin sizes include
2m³ Skip Bin
3m³ Skip Bin
4m³ Skip Bin
6m³ Skip Bin
8m³ Skip Bin
9m³ Skip Bin
10m³ Skip Bin
If you are still unsure of which bins to hire, please give us a call. We will be glad to help you select the right skip for you.
Residential Skip Hire Wattle Glen:
Whether you are planning an extension, looking to refurbish your kitchen or just landscaping the garden, we will be able to recommend the skip that can accommodate your requirements. Our mini skips will fit safely on any driveway and allow you to carry out the job without any hassle.
Commercial Skip Hire Wattle Glen:
Our rubbish bins for hire can meet the waste management needs of your business. Whether you have old office furniture or bags of files that you want to dispose of, we have a solution for you. Our experts deliver the bins at your doorstep and collect them back once they are full, ensuring a convenient solution for you to get rid of business waste.
Builder's Skip Hire Wattle Glen:
Builder's skips are a handy way to dispose of a large amount of construction waste quickly and efficiently. Once you've determined what skip you would require, we will deliver it wherever you want.
To find out more about skip bin hire services, we invite you to call 1300 778 096 and talk to the experts at Osom Bin Hire today!