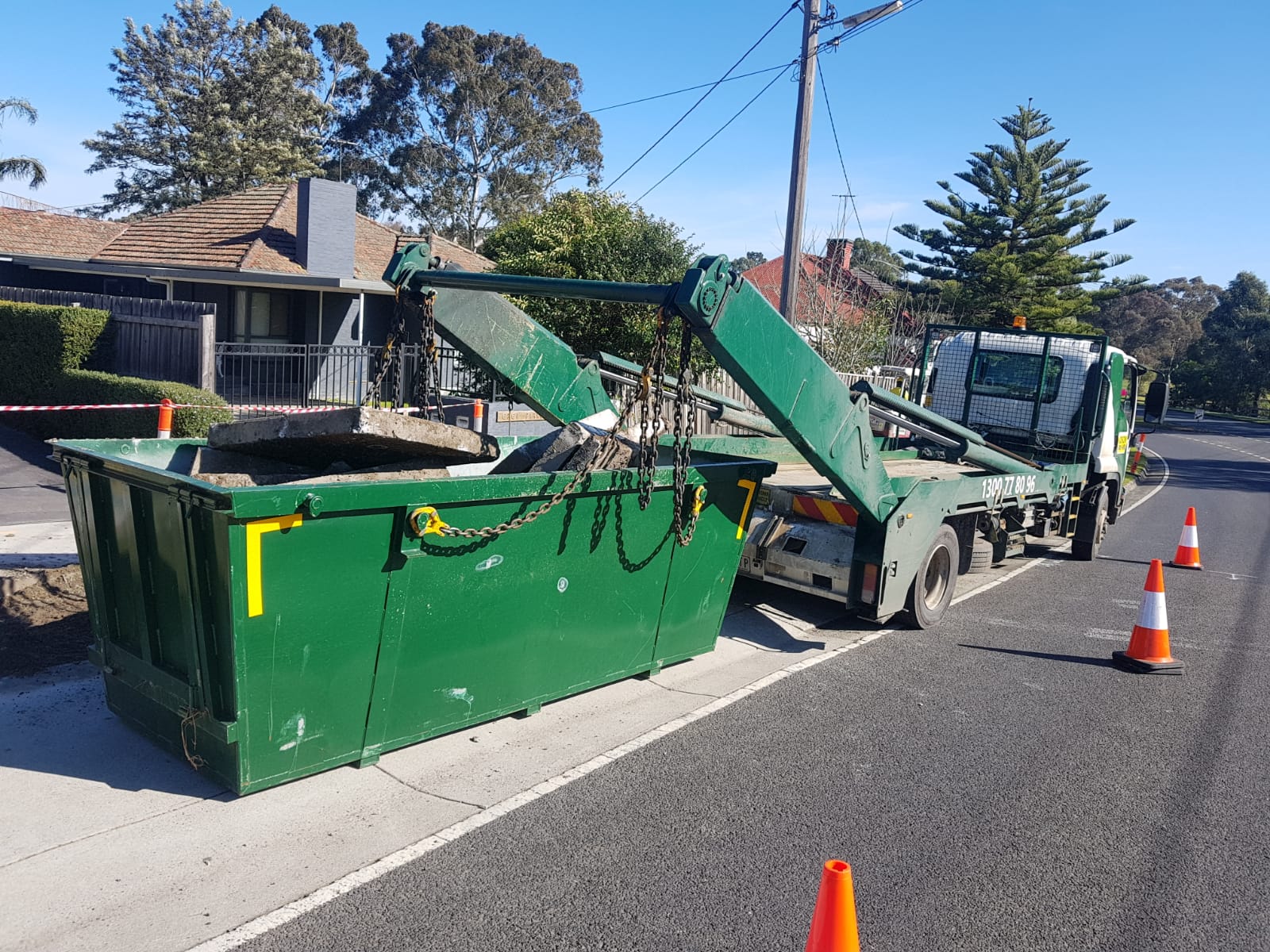 Disposing of waste is vital to any project, be it renovating a home, constructing a new building, shifting an office or landscaping a garden. However, collecting the waste and transporting it to a waste disposal unit is certainly a painstaking job. The best way to get rid of all these hassles is to use a cheap skip hire service. If you live in Greenvale and are looking for a waste management company, you can count on Osom Skip Bin Hire Services. Regardless of the type of the waste, we will help disposing it of in the most efficient and the safest manner.
Skip Bin Sizes:
At Osom Skip Bin Hire, we stock and supply skip bins for hire in different sizes ranging from 2m³ mini skip bins to 10m³ large skip bins. While our mini skips are suitable for small DIY projects, our large bins can be the right choice for construction works. Our skip bin sizes include
2m³ Skip Bin
3m³ Skip Bin
4m³ Skip Bin
6m³ Skip Bin
8m³ Skip Bin
9m³ Skip Bin

10m³ Skip Bin
Residential Skip Bin Hire Greenvale:
Our residential skip bins are appropriate for disposing of unwanted rubbish and waste from your household. Whether you are planning a spring clean up, a small renovation or a garden clearance, our mini skips for hire will meet your needs.
Commercial Skip Bin Hire Greenvale:
We provide skip hire services to businesses of all sizes and provide them with the cost effective solution for their waste management needs. Our commercial skips are available in multiple sizes and are suitable for office cleanup and clearance projects.
Builder Skip Bin Hire Greenvale:
If you are a builder who has undertaken a construction project, you are sure to benefit from our rubbish bin hire services. Designed to withstand heavy loads, these builder skips will make it easier for you to carry and transfer construction materials without any difficulty.
 So, the next time when you are in need of a skip, feel free to call us at 1300 778 096.