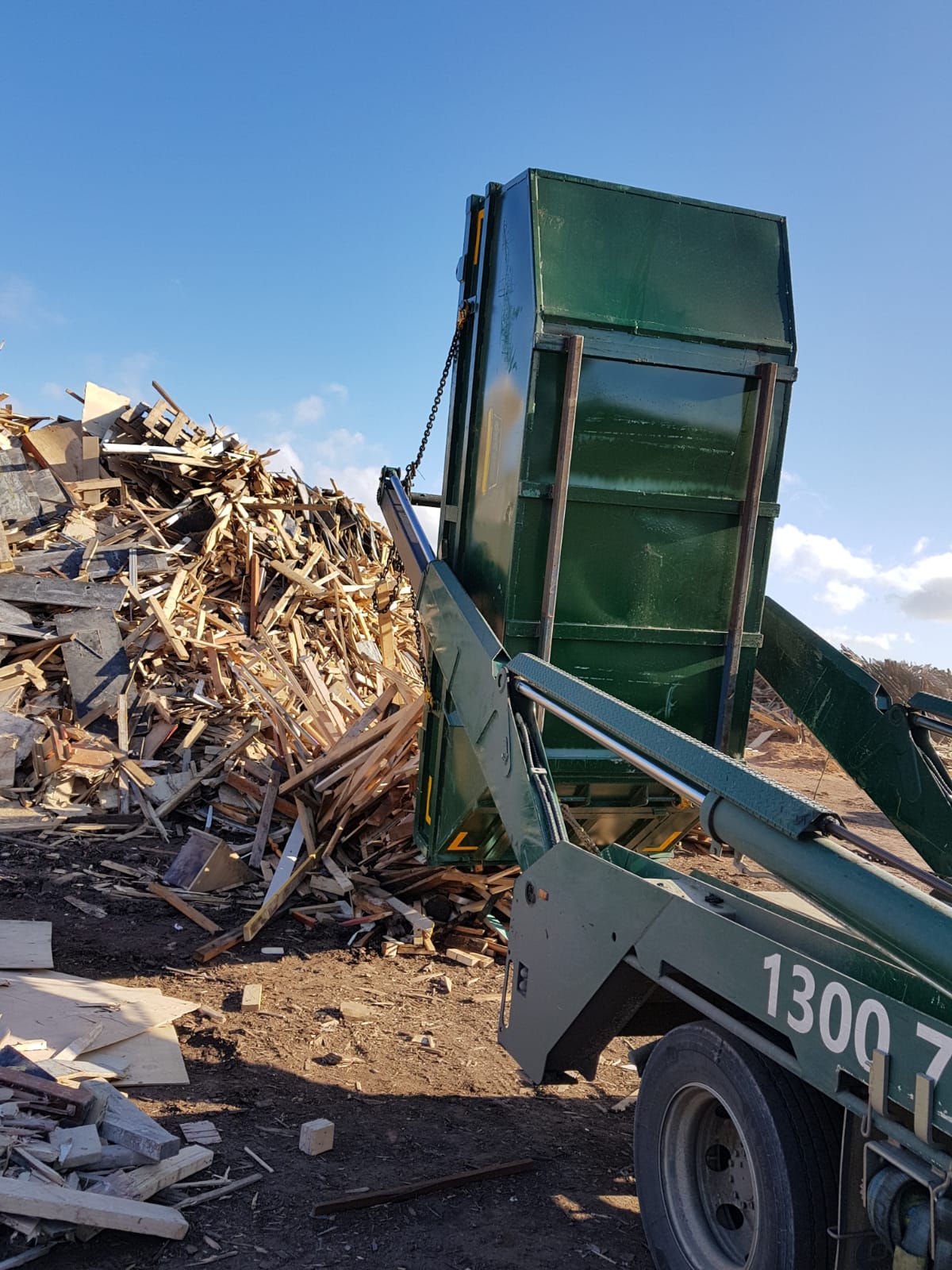 Osom Bin Hire has been providing cheap skip bin for hire for the residential, commercial and industrial customers across Watsonia and Melbourne. With a range of skips we supply, you will be able to dispose of your household and business waste in a responsible way.  Our experts have got years of experience in the skip hire industry and help you find a suitable skip for your project. We adopt a customer-centric approach and provide waste management solutions, exceeding your expectations.
Skip Bin Sizes Watsonia:
Our skip bins for hire are available in an assortment of sizes, making them ideal for a range of waste disposal projects. Whether you are looking for a mini skip for hire to dispose of your household waste or a large skip for your construction project, we have got you covered. Our skip bin sizes include
2m³ Skip Bin
3m³ Skip Bin
4m³ Skip Bin
6m³ Skip Bin
8m³ Skip Bin
9m³ Skip Bin
10m³ Skip Bin
 Residential Skip For Hire Watsonia:
We supply residential bins for hire to accommodate all types of household waste. Whether you have got some old furniture pieces or other unwanted items to get rid of, our skips are ideal if you want the useless items to be disposed of conveniently. Hiring a domestic skip will prevent the need for multiple trips to the recycling facility.
Commercial Skip For Hire Watsonia:
Our commercial rubbish bins for hire are more spacious than they suit the waste disposal needs of various businesses. Regardless of how much waste your business generates, we assure you that you will find a suitable skip that allows you to keep your premises neat and clean.
Builder Skip For Hire Watsonia:
If you are a builder and looking for a convenient way to eliminate those building waste from the construction site, we recommend hiring our builder skips. These skips are large enough that they can accommodate several bags of waste, allowing you to dispose of them in a hassle free way.
Reasons To Hire A Skip From Us:
You will get a free quote based on the type and quantity of material you want to throw out.
Every skip you hire comes with upfront pricing, so you know the total cost beforehand.
We will schedule your delivery as soon as possible so that you can start work quickly.
Once you are done, simply give us a call and we will arrange the pickup for you.
Let's Help You With Choosing The Right Skip:
For those who are hiring the skip for the first time, it will definitely be hard to decide upon the right size. When you hire a skip from us, our experts will take the responsibility of recommending the most appropriate skip size based on the quantity of debris and waste that you want to get rid of.
What Sets Us Apart?
No matter how big or small your waste disposal project is, we will ensure a stress-free experience.
Ordering a skip bin from us is quite easy and fast, meaning that it will not take more than two minutes.
Our skip bin hire prices are upfront and they include the cost of rental period, delivery of skip bin and removal of waste.
Confused With Hiring The Skip? Let's Help You!
Anyone who is hiring the skip for the first time may find it difficult to order the perfect-sized skip for their DIY project. In that case, feel free to contact one of our support staff members who will evaluate the amount of debris that would be generated from your DIY project and recommend the suitable skip bin for you.
Factors That Influence The Skip Bin Hire Price:
Size of the skip you want to hire
Type of waste generated by your DIY project
Length of rental period
Delivery location and urgency
Quantity of waste materials you want to get rid of
Different Uses Of Our Skip Bins:
Office cleanout
Factory cleanout
Garage cleanout
Spring cleanup
Garden landscaping
Property renovation
Construction site
Much more
Skip Bins Offers Increased Safety for Builders
If you are a builder, doing the waste removal process on your own would be a headache for you. Things like metal wastes, brick, cement, rod wastes can be a threat to the surroundings. By hiring a skip bin from us would ensure that you can fully eliminate all the hazardous waste safely and efficiently.
Is Your Garden Overgrown? Hire a Skip Bin Now!
If you're planning to make a sizable garden, hiring a skip bin helps to accommodate all your green waste. Our mini skip bins are the perfect size for garden clean-ups, backyard, or front yard makeovers. They can even hold grass clippings, tree branches, and stumps.
Simple, Affordable & Versatile Skip Bin Hire:
If you want to get rid of your household, commercial or construction waste in an efficient, eco-friendly and inexpensive manner, you would definitely benefit from our skip bin hire services. From suggesting the right size skip to delivering it at your doorstep, collecting it back and disposing the waste, we will make the entire process hassle-free for you.
Can Skip Bins Tackle Large Quantities Of Rubbish?
Yes. Skip bins are designed to accommodate large quantities of rubbish when it is dumped in the right way. At Osom Bin Hire, we provide large skip bins to help get rid of the huge amount of rubbish and safely discard them in the nearest landfill.
Does Skip Bins With Home Renovation?
A house renovation is both an exciting and tiring experience for homeowners. You can get rid of the kitchen wastes, throw out unwanted wastes, get rid of the old and worn-out carpets, and throw out old and broken furniture. We will provide you with a skip bin that is large enough to store your waste and sturdy enough to carry all the heavy materials such as discarded wood and metals. Larger skip bins are used in major home renovations so remember to keep the access clear.
Giving your Garden a Make-Over?
Let our skip bins make your garden cleaning even more productive. We offer skip bins for garden waste removal where you can get rid of the overgrown trees, leaves, debris, broken wooden logs and other garden wastes safely from your yard. By doing so, you will have a healthy-looking garden, which is free of pests and debris.
Spring cleaning your house? Hire Our Skip Bins
Whether it's a garden cleanup or a house cleanup, you need to declutter the items that you no longer use and get rid of the dust and debris properly. We have a wide range of skip bins available for you and will drop them at the location.
Hire Skip Bins For Spring Cleaning
Spring cleaning involves decluttering the old items, cleaning & dusting, a skip bin can make your spring cleaning efficient. All you need to do is, load the skip bin after cleaning & call us. We will take them away from the place & recycle them later.
If you have any question for us or need a skip for hire in Melbourne, don't hesitate to give us a call at 1300 778 096.