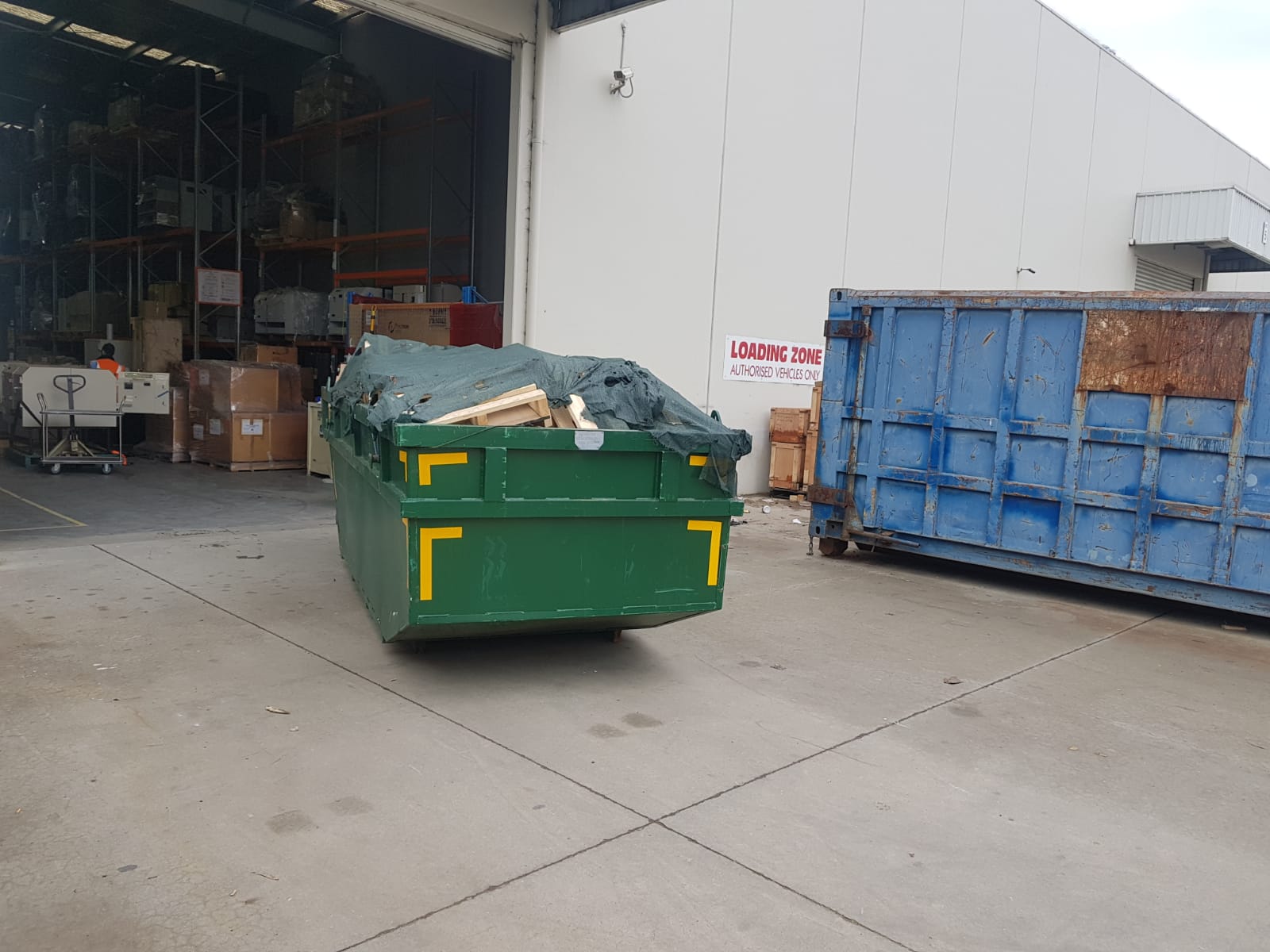 Osom Skip Bin Hire come handy when you want to undertake a clean-up activity at your business premises, industrial premises or home. They are a convenient and cost-effective alternative to removing and disposing waste. As a company that understands your waste collection and disposal needs, Osom Skip Bin Hire targets industrial, residential and commercial customers with its diverse services. Discussed below is everything you need to know about the services.
Types of Skip Bins South Morang
Our skip bin hire services target customers in South Morang & across Melbourne, Australia. They focus on meeting customers' precise needs. They target the following customers:
Industrial Customers South Morang
Osom Skip Bin Hire helps industrial customers such as those undertaking construction projects. We understand that construction projects usually generate tons of waste materials. We can help you dispose waste items such as stones, soil or concrete in an environmentally friendly manner.
Commercial Customers South Morang
Our commercial customers range from hoteliers to healthcare providers. You can entrust us with the task of handling your commercial waste. We guarantee you of high-quality help that will entail the back-and-forth transportation of skip bins to your premises. You can also rely on our help to comply with the waste management regulations.
Residential Customers South Morang
Households generate a significant amount of waste that needs collection and disposal. Whether you are undertaking a garden clean up or home remodelling project, we are here to help with the waste materials generated in the process. We will give you a more convenient, affordable and practical solution to disposing your residential waste in Melbourne.
Skip Bin Sizes South Morang
The skip bins we use to cater for your waste collection and disposal needs come in different sizes. They range from 2m³ (for residential customers) to 10m³ (for industrial customers) skip bins depending on the amount of waste you want us to collect. Our skip bins measure 2m³, 3m³, 4m³, 6m³, 8m³, 9m³ and 10m³ in volume.
Hiring A Skip For The First Time?
If you have never hired a skip bin before, it could be quite daunting to you to choose the right skip. With Osom skip bin hire, you can seek help from our experts to determine the right skip size for you. Our support staff will walk you through the process and will answer any questions you may have.
Why Should You Hire A Skip Bin From Us?
Wondering why should you hire a skip from Osom Skip Bin Hire? Find out now!
You will get a free, no-obligation quote for your skip bin hire.
You will get a skip bin for hire with upfront and transparent pricing.
You will get the same day skip delivery based on the availability of bins.
You can call us to haul away the skip once you are done with it.
Our Skip Bin Hiring Process:
Fill in our online estimate form with all necessary details.
Have your skip bin delivered at your doorstep at your requested time.
Load all the waste materials that you want to get rid of in our skip bin.
Call our team for pick up and disposal of debris at no extra cost to you.
Advantages of Hiring a Skip:
Your junk disposal can be consolidated.
You will have the right place to put bigger items.
You can give yourself a deadline to get the work done.
You don't have to break the bank.
You can dump in all kinds of residential and commercial waste.
You can enjoy the benefits of a DIY project
Different Uses Of Our Skip Bins:
Office cleanout
Factory cleanout
Property renovation
Construction site
Garage cleanout
Spring cleanup
Garden landscaping
Much more
Flexible Rental Period & Affordable Pricing:
No matter what the size of your waste disposal project is, we can provide the most appropriate skip bin at the best possible prices for you. We have transparent pricing options, so you can rest assured that there won't be any surprises at the end. Moreover, every skip comes with flexible rental period, so you can hire the skip for any length of period for a nominal fee.
Are Skip Bins Budget-Friendly?
We provide affordable skip bins for hire. If you are on a tight budget, let us know your budget, so that we can personalise our services according to your preferences. We make sure that you a get a skip bin that fits under your budget.
How to Choose the Right Bin?
Take the help of our experts at Osom Bin hire. Before hiring a skip bin, you must sort your requirements. It largely depends on the amount of waste that you want to get rid of. So when it comes to waste removal, whether it's a simple house clean up or for rubbish removal, you can hire us and address your concerns. Our experts at Osom Bin Hire will recommend the right bin size for your waste removal needs.
What Does Our Skip Bin Pricing Depend On?
While you will exactly know the total cost of our skip bin beforehand, the actual price depends on the following aspects.
Size of the skip you order from us
Type of waste you want to get rid of
Length of Rental period
Urgency and location where the skip has to be delivered
Amount of debris you want to dump in
Are Skip Bins Safe?
One of the safest and efficient waste disposal options are skip bins. While disposing of the waste items, you must wear hand gloves as well as a face mask to safely dispose of them during this pandemic. Sometimes, you might get harmed by sharp objects or other materials; however, hiring our skip bins makes it extremely easy to get rid of sharp objects, broken glasses, and broken furniture safely.
Free Up Space By Hiring Skip Bins
Is your house occupied with too many unwanted things? Too much clutter can be annoying. Hire a skip bin from us and discard all the unwanted and broken items, so that you can free up some space and make your house more organised and functional.
Worried about the removal of hazardous waste? Hire Heavy-duty skip bins from us.
Things like a sharp blade, knife, broken glass, chairs and electrical appliances require safe disposal. At Osom Skip Bin Hire, we offer heavy-duty skip bins for construction sites, building contractors, and renovation builds, for safe removal and recycle them according to their type.
Why Should You Consider Hiring Skip bins?
With the COVID-19 pandemic still around, it's safe to keep your home space clean and rubbish-free. By hiring our skip bins, you can eliminate the dirt and debris from your space efficiently.
Skip Bins Are Ideal For Garden Wastes
When it comes to gardening or garden cleaning, fallen leaves, broken branches, rotten fruits & vegetables need to be removed from the garden for a trimmed & uniformed look. At Osom Bin Hire, we have a wide range of skip bins perfect to dump the garden wastes. We'll then turn them into organic composts to be used as natural fertilisers for plants and trees. So, if you're cleaning the garden, use our skips to take away the unwanted plant wastes & responsibly use the compost.
If you are in South Morang & Melbourne call us now on 1300 778 096 for effective waste management.